Often can be seen that athletes, however, ignore their core health and fitness because they are determined to reach their goals no matter what. But sometimes these ignorances could lead to collateral damage. Recently, a former Navy officer and athlete, David Goggins, often referred to as 'The hardest MotherF**ker on the planet,' has been avoiding his serious health concerns and indulging in intense training.
America's Favorite Video Today
The Ultramarathon runner's situation is so alarming that the Bodybuilding community expressed their worry and asked him to seek medical help as soon as possible. The IFBB pro coach and YouTuber, Greg Doucette, uploaded a post regardless of this matter.
Greg Doucette's post concerning about an athlete
ADVERTISEMENT
Article continues below this ad
Doucette posted a video of Googins on his IG account, showcasing how bad the situation has become. It can be seen in the video that Goggins is showing his feet. He pressed his feet with his fingers and fingerprints were printed, but he didn't seem to pay much attention to this. "My fingers, so, a lot of you don't like to run. That got taken away from you for a few months. But who cares? Life will not always be 70 and sunny," said the SEAL in the video.
11.6k readers Last 30 min
In his post, Doucette showed his concern and wrote, "He preaches to stay hard, but if your legs are this soft from water aka edema, please seek out medical attention. More swollen ankles than last time!" For those who don't know what is Edema mentioned in Coach's post, according to Mayo Clinic, refers to the swelling caused by the accumulation of excess fluid in the body's tissues.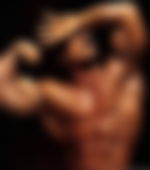 Bodybuilder Criticized for His PED Use, Hates Golden Era Legend's Philosophy of
More Rest
ADVERTISEMENT
Article continues below this ad
This condition can result from various underlying health problems and it's recommended that should not be taken lightly. The 48-year-old frequently shares videos and expresses his feelings toward certain things and people. A few days ago, he made a YouTube video where he candidly talked about a fitness influencer's poor choices that may cause serious health issues.
Doucette slammed the fitness influencer!
Doucette, known for his brutal honesty and unbiased reviews, recently shared a video discussing a 21-year-old's diet regimen, and his words lambasted the fitness influencer. "And I can tell you when you're young and you're experimenting drugs it feels like it's worth it but as you get older, you're going to look back and say why did I do this why was I doing that," said the YouTuber.
ADVERTISEMENT
Article continues below this ad
He warned not just fitness influencers but people who seemed to not care to try something that looks fine at a young age but it will affect their lives later. Greg delved into his physical attributes and affirmed that he refrained from utilizing any form of steroids, as he has an outstanding physique. What's your opinion about athletes like Goggins and Sulek, who don't care about their own health, and make some poor choices? Tell us in the comments below.
Watch This Story: 54 Yo Mike O'Hearn Reveals Why "Majority of the Youth" Fails to Make It Far in the Bodybuilding Career
Providing feedback will help us make your experience better.
Enjoyed Your Read? Let us know how likely you are to recommend EssentiallySports to your friends!