Arnold Schwarzenegger had posed for magazines throughout his bodybuilding career. In fact, Arnie's first mode of steady income when he arrived in America came from posing for Joe Weider's magazine. After the Austrian Oak won the Mr. Olympia multiple times, his images started appearing in renowned magazines. By 1978, Schwarzenegger was riding high on the success of Pumping Iron (1977).
America's Favorite Video Today
With ambitions of becoming a Hollywood star and having a Greek god physique, Schwarzenegger attracted the attention of Playgirl magazine. However, in 1978 Maria Shriver, whom he started dating gave him a reality check about the path he was walking down in search of Hollywood glory. Her reasoning was so strong that the Austrian Oak couldn't come up with an answer and canceled the photo essay. So what did she tell the seven-time Mr. Olympia?
Maria Shriver taught Arnold Schwarzenegger a lesson in public perception
ADVERTISEMENT
Article continues below this ad
In his 2012 autobiography, Schwarzenegger wrote that in 1978, he collaborated with his photographer friend Ara Gallant for his first photo essay for Playgirl. After its success, Schwarzenegger suggested ideas for a second photo essay. Gallant "loved" the idea. However, when he talked to Maria Shriver about it, she opposed it. The niece of late POTUS John F. Kennedy told her then-boyfriend he was making a mistake.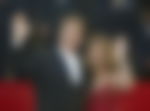 "I thought you wanted to go into movies," Maria asked the Austrian. She said posing with naked women won't help his cause. "Is that going make producers say, 'Hey, wow! I want this guy?' I doubt it," explained Maria Shriver. "What's your goal in doing this?" she asked again. However, the seven-time Mr. Olympia didn't have an answer.
18.4k readers Last 30 min
Arnie admitted to Shriver he had no goal in doing another story for Playgirl. "I'd just been in a silly mood," the Austrian explained and wanted to do something funny. Sensing his lack of conviction, Shriver advised him to not follow through. "Well, since there's no goal and it's not going to lead anywhere, kill it. You don't need it. You had your fun, now move on," Arnie quoted Shriver in his book Total Recall: My Unbelievably True Life Story.
The bodybuilding icon canceled it and reimbursed the $7000 that Playgirl had spent preparing for the shoot. However, he learned an important lesson about perception.
ADVERTISEMENT
Article continues below this ad
How Maria Shriver learned about public image
Maria Shriver learned all she needed to know about public image since she was a child. Growing up in a family of public servants taught her the nuances of maintaining a positive public image. Growing up, she saw her father, Sargent Shriver, work for the nation and represent the USA internationally. Other members of the Kennedy family also left their mark in politics.
Providing feedback will help us make your experience better.
Enjoyed Your Read? Let us know how likely you are to recommend EssentiallySports to your friends!
Watch this story | Legendary rival Arnold Schwarzenegger v/s Sylvester Stallone's career showdown: Who's the best?
ADVERTISEMENT
Article continues below this ad
As part of political royalty, Shriver also learned to follow her dreams and carve her identity. Hence, when Schwarzenegger was about to make a mistake that would degrade his public image, she stopped him. "I'd finally met a girl whose world was as big as mine," is how Schwarzenegger described Shriver in his 2012 book.