Everything that Arnold Schwarzenegger touches turns into gold. 'The Austrian Oak' left a lasting legacy with his impactful bodybuilding career, followed by a glamourous Hollywood career. Even after becoming the California Governor, he stayed connected to Hollywood and dropped bangers every time. While there was a time when Schwarzenegger was only known for his insane action movies, he made sure to establish himself as a versatile actor and tried his luck in comedy roles too.
America's Favorite Video Today
It was his partnership with Danny DeVito that turned out to be the game changer for his career as a comedy actor. The duo worked together in 'Twins' in 1988 and the movie broke many records and proved fruitful to the whole cast. Unfortunately, it was only studio executive and producer Tom Pollock who felt "robbed." But why was that? Let's take a look.
Arnold Schwarzenegger explains the exact story behind how 'Twins' came into existence 
ADVERTISEMENT
Article continues below this ad
Ever since he made his debut in Hollywood in 1974, Schwarzenegger established himself as an action hero. What convinced and helped his case was his ripped muscular physique, which portrayed him as the perfect action star. However, he later decided to work in comedy movies, too.
As this felt like a big risk to many, Schwarzenegger, DeVito, and Ivan Reitman decided to take the risk on themselves and asked for 40 percent ownership of the movie. They explained to the studio that if the movie failed, they would take the responsibility and bear the loss. And if it succeeds, they will all take the appropriate profit too. 
Fortunately, the movie continued to make a fortune. In an interview with Schwarzenegger with Tim Ferriss, he revealed that the studio executive and producer Tom Pollock would often jokingly state that Arnold, Danny, and Ivan "robbed" him. "He went around the desk in his office and he bent over and pulled out his pockets and said, "You guys fu**ed me and robbed me blind," Schwarzenegger said. 
Watch This Story: From Ronnie Coleman to Jay Cutler: Bodybuilding Legends Show Up at Arnold Classic 2022 in Absence of Arnold Schwarzenegger
Schwarzenegger further explained that the movie proved to be a life-changing point not only for him but also for Danny DeVito, whom he considered his closest friend. The duo even pulled pranks on each other every once in a while. With that being said, let's take a look at how the movie helped Arnold and DeVito. 
Schwarzenegger reveals the share that he and Danny DeVito enjoyed after doing 'Twins'
ADVERTISEMENT
Article continues below this ad
It was the trio's willingness to take such a big risk that earned them a fortune. Even though it was not initially on his list of plans to do a comedy role, Schwarzenegger was confident in himself and went ahead with it, anyway. Schwarzenegger and DeVito agreed to work for free with the simple condition of approximately forty percent of the movie's ownership. 
"The risk paid off, and so we just really cleaned the house. So I made I think 70 million dollars on Twins or something like that in the end. And Danny made a fortune that he bought two houses, and built two houses, we all got a lot of money," the Hollywood star admitted. 
ADVERTISEMENT
Article continues below this ad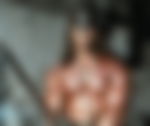 Arnold Schwarzenegger's Conan the Barbarian Cast Weirdly Enjoyed Drinking Fake
Blood and Created Shortage Despite Films $79.1 Million Budget
While 'Twins' still remain close to the hearts of many, it was Schwarzenegger's hunger and willingness to take a risk so big that helped him create a fortune out of it. What are your views on this? Let us know in the comments.
Providing feedback will help us make your experience better.
Enjoyed Your Read? Let us know how likely you are to recommend EssentiallySports to your friends!