The fitness and bodybuilding community has recently seen the rise of a new entity that is currently hyped up and trending on all platforms. With a massive fan following of more than a million followers on Instagram, Sam Sulek has made sure that everyone talks about him, thanks to his trending TikTok videos and active social media presence.
America's Favorite Video Today
While the young bodybuilder is enjoying all the fame at the moment, countless people are criticizing him for his poor diet, abusive dosage of steroids, as well as his approach to training, which is not the most optimum according to many bodybuilding veterans. However, bodybuilding legend Lee Priest seems to believe that the creators who are making videos are just individuals who are trying to get clout from his fan base.
Lee Priest comes to the rescue of Sam Sulek
ADVERTISEMENT
Article continues below this ad
Sam Sulek carries a mass-monster physique despite being just 21 years old. While Sam is open about being an enhanced athlete, countless people are bashing him for following a poor diet, which would negatively influence the young generation. However, coming to Sulek's rescue, in a recent Instagram reel that Lee Priest posted, he admitted that during his teenage years, even Priest had a poor diet. He pointed out that despite all the fame, people need to understand that Sulek is just a teenager who is enjoying his life.
19.4k readers Last 30 min
Reacting to the people who were making videos on Sulek, Priest stated, "You C*nts Are Just Making Videos to Get Views From His Clout." He further expressed his views in the post's caption by writing, "Another rant lol. @fouadabiad @sam_sulek he's enjoying himself he's young. Can't believe people are still going on about what he eats etc unbelievable."
But why is he getting such criticism for his diet? Let's take a look at what IFBB pro coach Greg Doucette had to say about Sulek's diet.
Watch This Story: 25 years after his painful defeat against Frank Zane, Arnold Schwarzenegger went through the same terrible feeling due to a box office flop in 1993
Greg Doucette expresses his disbelief over Sulek's full day of eating
ADVERTISEMENT
Article continues below this ad
As Sulek recently completed his bulk, he was following the old school 'eat big to get big' approach. While this is true to some extent, Doucette believes that, after a point, the extra calories are just an excuse for a 'dirty bulk.' Reacting to Sulek's video where he drank two liters of chocolate milk, Doucette pointed out that even though it has 1800 calories and 70 grams of protein, the sugar and carbs are too high.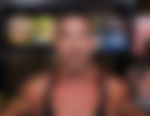 Providing feedback will help us make your experience better.
Enjoyed Your Read? Let us know how likely you are to recommend EssentiallySports to your friends!
Doucette stated, "He recently released his shocking full day of eating; we're essentially just ate Cinnamon Toast Crunch, two liters of chocolate milk, two liters of milk! Burgers, fries, donuts, and nothing but junk."
ADVERTISEMENT
Article continues below this ad
While Doucette was right to point out that Sulek's diet is not one of the healthiest ones, Priest's comment on the same also makes sense. At the age of 21, most individuals are enjoying life. Sulek is wise enough to not react to any comments about him, be it negative or positive. What are your views on Priest's take on Sulek? Let us know in the comments.
"Until His Heart Attack": Skinny Diver Turned Bodybuilder, 21-Y.O. Sam Sulek's
Diet Advice Focusing On Quantity Over Quality Gets Thrashed by Fitness Community