Bodybuilding as a sport is all about building a habit for one's lifestyle that would yield individuals long-term success only if they are consistent with their endeavors. It thus requires bodybuilders to get inspired by one another and construct their own routines. With the advancement of social media into a chief element of life, more often than not, bodybuilders and fitness influencers start or follow varying trends.
America's Favorite Video Today
Joe Rogan's friend, Bill Burr, the American Comedian, has always been frank with his opinions. He finds it unusual that he straightforwardly addresses any issue.. Thus, as he ventures to talk about this recent fitness trend, he stirs the internet.
Bill Burr's disagreement with this famous internet trend
ADVERTISEMENT
Article continues below this ad
In a recent viral Instagram reel posted by @plunge, Bill Burr is featured talking about the Icebath challenge. From the very beginning of the video, he had shown extreme dislike towards the issue he was going to address. He talked about the futility of pouring ice and filling a tube. Then he went ahead to suggest a rather rational alternative. He remarked, "You are not training for the Olympics. You were on a f******* elliptical. Alright? Just put the shower water on cold. That will help you with your inflammation".
Burr further insinuated that the people who do take these challenges seriously are acting way too hard. According to them, these challenge-takers cannot be true athletes. Thus, he said, "Stop acting like you're a world-class athlete. You tub of sh**".
43.7k readers Last 30 min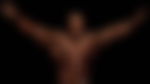 "Name Another Fuc***g Athlete": 7x Mr. Olympia Boasts About Using Advanced
Recovery Methods While the Rest Is Just Doing Cold Plunges and Dry Needling
As of late, the health benefits of cold plunges have been surfacing on the internet. A recurrent name to promote it is certainly Mark Wahlberg. As he had shown a snippet of taking the challenge, he had made his followers believe in its necessity.
ADVERTISEMENT
Article continues below this ad
Mark Wahlberg promoting Cold Plunges
Months ago, in a video, Mark Wahlberg portrayed what it is like to be doing a cold plunge. He wrote in his caption, "I thought Boston was cold 👀". The bodybuilder and fitness influencer who understood the various good effects of cold plunges – ranging from relieving muscle tension, and healing inflammations to contributing to building better immunity – thoroughly depicts how it is done. In the process, fans got to see how his expressions had been having the full effects of the technique.
Providing feedback will help us make your experience better.
Enjoyed Your Read? Let us know how likely you are to recommend EssentiallySports to your friends!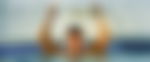 In the world of fitness, everyone should look out for the right way to train their bodies. While one technique might work for one, for others it might not. Understanding the necessities and suitability, fitness enthusiasts should venture forward. Do you think the cold plunges help just like any cold shower? Let us know in the comments below.
ADVERTISEMENT
Article continues below this ad
Watch This Story: Andrew Tate Speaks on Romania after extended jail time