Cardiovascular health is a big concern for everyone after a certain age. However, it is surprising that the concern is more in the fitness and bodybuilding industry, where people stay fit, and are expected to have better heart health. This fear comes from the use of supplements and steroids, and the strain the body goes through for muscle building. In recent times, the bodybuilding world has also lost quite a few icons to heart attacks, raising the fear that already exists. 4x Mr. Olympia Jay Cutler has been one of those who have been vocal regarding the importance of maintaining heart health.  
America's Favorite Video Today
The IFBB bro, who previously came clean about his own steroid use, gave valuable information on cardiovascular health in his recent newsletter. Cutler gave the 'Jaymail' snippet on his Instagram stories to ensure that people would read his free newsletter and be more aware of their heart health.
Jay Cutler discloses tip to ensure a healthy heart 
ADVERTISEMENT
Article continues below this ad
In his Instagram story, Cutler revealed a portion of his newsletter where the latest topic was about proper diet and keeping cardiovascular health in check. He first posed a question, "How can you put heart health first to try and support longevity?" Cutler then delved into the answer and wrote, "Here are 3 tips I have on this subject.Omega 3s." Cutler also added that taking Omega 3s was one of the simplest steps to take to help with cholesterol health and control inflammation.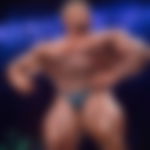 "If you're eating a lot of meat then your Omega 6 intake will be high, so having a bias towards Omega 3s with your supplements is a great idea. I personally like 3-6g per day. Avoid Low Quality Fats,"  he stated.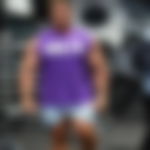 Despite Crushing "Fit for 50" Challenge Recently, Jay Cutler Reveals How Age
Plays a Major Role in Building Bodybuilders' Perceptions
This is not the first time that the bodybuilder has shown concern for heart health. Cutler had previously disclosed a habit that could threaten life and advised people to avoid it to increase longevity. 
Jay Cutler reveals another bad habit that could cause heart problems 
ADVERTISEMENT
Article continues below this ad
After coming clean on his own steroid usage, Cutler pointed out another bad habit that can cause heart problems. This was the habit of overeating. Cutler, who recently completed the 'Fit for 50' challenge, explained the dangers of overeating.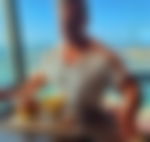 Providing feedback will help us make your experience better.
Enjoyed Your Read? Let us know how likely you are to recommend EssentiallySports to your friends!
According to the legend, "Putting substances in my body to try to build the biggest physique, it's not necessarily natural, says Cutler. The food is taxing. The food is the killer. We can talk about drugs, dehydration, and everything else. But that's what kills people is the heart disease."  
ADVERTISEMENT
Article continues below this ad
Watch this story: Bodybuilding Beast Jay Cutler Gives the Perfect Advice for Building Biggest Chest
Smaller problems transform into huge ones due to overeating and finally cause a cardiovascular problem that is irreversible. Ultimately, it all comes down to the diet that a person maintains. Do you agree with what Cutler is saying in his newsletter? Give us your opinions in the comments below.