Professional bodybuilding often involves steroid use. While many still deny using steroids, golden-era veterans like Frank Zane and Tom Platz, 90s mass monsters like Ronnie Coleman and Jay Cutler, and contemporary champions like Chris Bumstead have all admitted to using performance-enhancing drugs. Even Arnold Schwarzenegger, arguably the most significant figure in bodybuilding, revealed his Olympia-era steroid cycle. However, over the decades, as bodybuilding grew in popularity, cardiac issues in professional bodybuilders also grew. 76-year-old Arnold Schwarzenegger has also faced cardiac issues. In fact, the Arnold Classic founder has undergone not one but three heart surgeries.
America's Favorite Video Today
As a result, many people on the internet believe that the seven-time Mr. Olympia faced heart problems due to steroid use. This belief might be fueled by the increasing number of pro-bodybuilders who have sadly met their demise due to heart attacks. Elite bodybuilders have succumbed to heart issues in recent years. Dallas McCarver, Mr. Olympia contender George Peterson, Mr. Olympia winner Shawn Rhoden, and more suffered heart attacks in their prime. However, are steroids responsible for Schwarzenegger's heart-related woes? Or is a section of the internet jumping to conclusions?
What steroids did Arnold Schwarzenegger take?
ADVERTISEMENT
Article continues below this ad
Before we delve into the role steroids played in the Austrian Oak's poor heart health, let's learn which PEDs Schwarzenegger used. While the 76-year-old had admitted to taking PEDs long ago, in May 2023, he revealed the drugs he used and how much he took. During an interview with Men's Health, the five-time Mr. Universe spoke about his PED protocol. Arnie said bodybuilders in the 70s experimented with steroids to see how much they could enhance one's physique. However, despite the experimental nature, Schwarzenegger never went on cycles without consulting a physician. The Predator star said his protocol revolved around two drugs.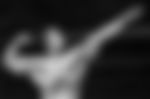 The first one was testosterone, popular among bodybuilders for muscle gain. "One hundred milligrams a week," Arnie told Men's Health. "Then three Dianabol a day, so that was 15 milligrams," said the former Mr. Olympia. However, a famous educational bodybuilding content creator who often analyzes PED protocols of bodybuilders and also does natty-or-not videos on celebrities, analyzed Schwarzenegger's protocol. Derek, aka More Plates More Dates, concluded that Schwarzenegger's cycle was mild compared to what bodybuilders take today. "It's like literally borderline replacement…" said MPMD. He hinted that people on Testosterone Replacement Therapy today take what Arnie took in the 70s. The fact remains that the Austrian used less compared to today's bodybuilders. However, there is a catch. The Governator was born with a congenital heart defect.
How Arnold Schwarzenegger discovered his defect
In his book Total Recall: My Unbelievably True Life Story, Arnold Schwarzenegger wrote about his first heart surgery while also talking about his mother's heart condition. The 76-year-old wrote that Aurelia Schwarzenegger fell sick on a visit to America. So, the action star admitted her to a hospital despite her protests. Doctors diagnosed The Terminator star's mother with a congenital heart defect. They said her aortic valve was defective and would require surgery. Out of suspicion, doctors also checked Arnie's heart. The seven-time Olympia, then in his early 30s, discovered he had inherited the heart valve defect Aurelia Schwarzenegger had.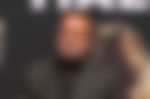 "Normally They Have 4 Heart Surgeons in Surgery. I Had 12": Arnold
Schwarzenegger Detailed His Unusual Bypass Surgery in 1997
Arnie was shocked to learn he had become a bodybuilding champion despite a defective heart. However, doctors assured him that corrective surgery would save his life as he got older. The bodybuilding icon continued to progress in his career, starred in films, did his stunts, and maintained an impressive physique until he turned 50. In 1997, doctors determined Arnie would require surgery. The then-50-year-old contacted Dr. Vaughn Starnes, who promised to use an organic valve that would not impair the Hollywood icon's ability to perform intense physical activity. However, you might be wondering why the 76-year-old needed his other two additional surgeries in quick succession.
ADVERTISEMENT
Article continues below this ad
The reason for the follow-up surgeries
In 2018, the former governor of California required another surgery. This time, the bodybuilding icon required a pulmonary valve surgery. In 1997, doctors switched Arnie's pulmonary valve in place of his failing aortic valve. They used another human donor valve to replace the pulmonary one. However, after two decades, the donor valve had to be replaced. Hence, his second surgery happened because of how doctors chose to perform the first one in 1997. The third surgery was an aortic valve re-replacement. The original pulmonary valve, which was switched to the aortic position, showed signs of wear and tear. In 2020, Arnie replaced it, with the new state to last another 10 to 15 years.
ADVERTISEMENT
Article continues below this ad
Hence, it's clear that steroids did not play a role in Schwarzenegger's second or third surgeries. Instead, Schwarzenegger replaced aging valves with new ones. We'll never know if the bodybuilding icon's steroid usage accelerated the degradation of his original aortic valve. However, the 76-year-old would've required surgery to replace it sooner or later in life. After an in-depth look at Schwarzenegger's PED cycles, genetic heart defect, and the circumstances behind three heart surgeries, it's safe to say steroids were not the main culprit.
Watch this story | From Young Age to Becoming a Beast, Bodybuilding Legend Arnold Schwarzenegger's Insane Transformation
Providing feedback will help us make your experience better.
Enjoyed Your Read? Let us know how likely you are to recommend EssentiallySports to your friends!