If you ask Arnold Schwarzenegger which film he considered the biggest failure of his acting career, he would probably name The Last Action Hero (1993). Schwarzenegger had often spoken about how he felt the film was underappreciated at the time of release. The bodybuilding legend put a lot of faith in the film that challenged the cliche and cookie-cutter action cinema tropes. Even his 25-year-old son, Joseph Baena, said the same thing while attending the FUBAR premier. However, one film beats the 1993 film in failing to impress critics and audiences, Batman & Robin (1997). In fact, Arnie was the only saving grace of the disastrous superhero film.
America's Favorite Video Today
While The Last Action Hero didn't satisfy critics or moviegoers, it didn't become a laughing stock. Today, the John McTiernan film has a 40% critics score and a 47% audience score. Meanwhile, Batman & Robin stands at an abysmal 11% critics and 16% audience score. However, there were no indications that it would turn out to be the disaster it was. Joel Schumacher of The Lost Boys (1987) and The Falling Down (1993) helmed the project. His previous attempt at a DC comics adaptation with Batman Forever (1995) had its issues. However, after the success of A Time to Kill (1996), many thought Schumacher would learn from the mistakes he made with Batman Forever. This couldn't be further from the truth.
Crumbling under the weight of expectations
ADVERTISEMENT
Article continues below this ad
Batman & Robin was a significant project for DC and Warner brothers. According to a Seattle Times article from 1997, Variety estimated the 1997 film cost $160 million to make. They reported Schwarzenegger alone received $25 million for portraying Mr. Freeze. In 1997, Batman & Robin was also the longest, and most expensive Batman film in history. Schumacher upped the stakes further with a star-studded casting. George Clooney took on the role of the caped crusader. Popular 90s star Chris O'Donnell, starred as the sidekick Robin, while Uma Thurman starred as Poison Ivy. A massive budget and a star-studded cast generated immense hype, and Warner Bros. expected the film to rake in profits. However, Schumacher's vision didn't match the audience's expectations.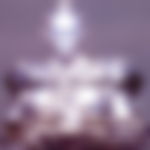 The film made some question the choices in art direction and costume design. Trying to shake up the classic comic book designs, the filmmaker gave his heroes and villains outlandish costumes. Batman, Robin, and Batgirl had suits that didn't accentuate the actors' physiques but rather had muscles carved on them. Meanwhile, Arnold Schwarzenegger's Mr. Freeze suit was an insanely expensive piece of equipment with LEDs. While in the comic books, Mr. Freeze must encase himself in a sealed cryogenic suit, Schumacher's Mr. Freeze suit simply made the seven-time Mr. Olympia look more muscular. The film was plagued with such odd choices. Instead of utilizing the tragic backstory of Schwarzenegger's Mr. Freeze, and big-budget special effects, Schumacher embraced the campiness of the 60s Batman television show. However, Joel Schumacher also simultaneously wanted his characters to act seriously.
16.6k readers Last 30 min
Arnold Schwarzenegger embraced the campiness
Talented actors like George Clooney, who was effortlessly suave, struggled to portray a serious iteration of Batman. The choppy edits and the constant tonal shift from comedy to serious drama made the film feel even more disjointed. However, Arnold Schwarzenegger seemed like he had a great time portraying a goofier version of the supervillain. Schwarzenegger's Mr. Freeze, aka Dr. Victor Fries, shared a similar origin story with the comic book character. In the film, Schwarzenegger's character was a two-time Olympic decathlete who had won a Nobel Prize in molecular biology. While trying to cure his terminally ill wife, a lab accident transformed Arnie's Victor Fries into Dr. Freeze.
However, after the accident, the character turned to a life of crime. Mr. Freeze stole diamonds to power his freeze gun, suit, and cryostasis tank that housed his wife. However, instead of a tragic antihero who defied his morals in search of a cure for his wife, every dialogue out of Arnie's mouth was a one-liner. Unlike his iconic one-liners from The Terminator (1984) or Commando (1985), these were mostly puns based on snow and ice. Yet, the Hollywood action icon made them work. Instead of faltering at trying to be a tragic villain, Arnie delivered his lines with gusto. He mastered the over-the-top supervillain laugh. Schwarzenegger had a pulse on what Joel Schumacher was trying to create and went with the flow. Whether it was his conviction or the endless ice puns, fans loved Arnie's goofy portrayal of Mr. Freeze than Clooney's Batman. This was apparent from how the actors involved with the project recall their experience.
ADVERTISEMENT
Article continues below this ad
Arnold Schwarzenegger doesn't regret a thing
The film was such a disaster it made a massive dent in the careers of everyone who starred in it. While the film earned 238 million, the figure was far below the expectations of Warner Bros. George Clooney, who at that time was yet to win two Oscars and four Golden Globes, regretted signing on. The film irreversibly damaged Chris O'Donell's career. The actor went from starring alongside Al Pacino to starring in fewer and fewer big-budget films post-Batman and Robin. Again, Arnold Schwarzenegger was the only star who walked away relatively unscathed.
ADVERTISEMENT
Article continues below this ad
While the film wasn't a shining star on his acting resume, a heart surgery and focus on politics saw Arnie put his film career on hold. He turned to Hollywood after serving two terms as the Governor of California. He has also found success with the project post his return to acting. While most of the cast would like to forget the film, Schwarzenegger has no regrets and even rents his expensive Mr. Freeze suit from Warner Bros. at $1 a year. It might be safe to say he's 'cool' with the low fees. While Batman and Robin might've failed on every front, Schwarzenegger's performance made it a camp classic.
Watch this story | Arnold Schwarzenegger's Fictional Weapon From Batman & Robin Is Being Turned Into Reality by the US Military for $750,000Bodybuilding Legend Arnold Schwarzenegger's Build Compared to Bruce Lee and Jackie Chan
Providing feedback will help us make your experience better.
Enjoyed Your Read? Let us know how likely you are to recommend EssentiallySports to your friends!