In bodybuilding, fame follows accomplishments. As bodybuilders improve, they compete and win increasingly prestigious shows. However, true reignition lies in becoming an IFBB Pro. Every aspiring bodybuilder dreams of competing on the IFBB Mr. Olympia stage. However, only the most elite make it that far and get worldwide recognition. However, bodybuilder Rich Piana was an expectation.
America's Favorite Video Today
Richard Eugene Piana, known to his millions of fans as Rich Piana, was a truly larger-than-life individual. Despite failing to become an IFBB Pro and retiring from competitive bodybuilding, Piana earned worldwide fame and popularity. Fans loved Piana for his freakish physique, the relentless pursuit to become more muscular, and with brutal honesty. However, he also made questionable decisions that contributed to his untimely death at 46. Here's a look at his journey.
Getting into bodybuilding
ADVERTISEMENT
Article continues below this ad
Richard Piana was born in Glendale, California. However, his mother raised the boy in Sacramento, California. Piana's mother was a fitness enthusiast, and he followed his mother to Gold's Gym when he was only six. Hence, the bodybuilder grew up among people passionate about fitness and found inspiration through watching professional bodybuilders in the gym.
Piana's two biggest idols were his mother and old-school bodybuilder Bill Cambra. Thanks to their influence and encouragement, Piana became a regular at the gym when he was eleven. The young boy made rapid progress in the gym. After just four years, the dedicated youngster had built a competition-worthy physique. While the Californian didn't win his first bodybuilding competition, he had found his calling.
Rich Piana falls short of his dream
Soon after starting his competitive career, Rich Piana understood he would have to turn to performance-enhancing drugs to reach his goals. The late bodybuilding ran his first steroid cycle when he was 18. He used the most common PED testosterone and deca durabolin, aka deca, to enhance his physique. The steroid use helped Piana make drastic changes in his physique.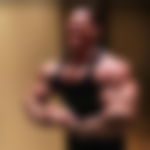 "I went from weighing 185 lbs. to bouncing up over 200 lbs. in eight weeks and competing in a show and taking first and winning the overall," Piana said in a YouTube video from 2014. Piana found success as a pro under the NPC. In 1998, Piana won the NPC Mr. California. However, he placed seventh at the 1999 NPC USA championships. He also won the 2009 Sacramento Pro. Despite his best efforts, Piana never became an IFBB pro and fell short of his Olympia dreams. However, his success didn't stem from his competitive career.
Rich Piana the entrepreneur and social media influencer
As a young boy, the bodybuilder had become obsessed with finding success in his sport. Paina believed only 5% of people who take up a sport are willing to succeed at any cost. His mindset earned the bodybuilder some success in competitive bodybuilding. However, he would become even more successful as an entrepreneur with the same mindset. The bodybuilder founded a supplement company in line with his philosophy and named it 5% nutrition.
Thankfully, Rich Paiana didn't need to do much brand-building for 5% Nutrition to become a success. The former Mr. California had turned his name into a brand by the time he launched his supplement company in 2014. Among the first wave of bodybuilding influencers, social media helped the bodybuilder reach more people than his bodybuilding carer. Piana became a global celebrity for bodybuilding fans. The late bodybuilding icon's honesty played a massive role in his popularity. 
Transparency about steroid use
On social media, the former Mr. California tried to inspire people. While his monstrous physique compelled people to click on his videos, his transparency and down-to-earth attitude made them stick around. While many pros have admitted to taking steroids over the years, in early 2010, Piana was among the few who were transparent about PEDs. The social media icon never hid his substance abuse.
Watch This Story | After Losing 50 Lbs Joe Rogan's Comedian Friend Explains The Dangers Of Indulgence
Piana admitted to becoming "hooked" to steroids in the video where he spoke about his first cycle. Throughout his career, the bodybuilder focused on gaining more muscle. The mass monster would bulk up to nearly 300 lbs during off-seasons. Despite retiring, his obsession with becoming the most muscular individual on earth remained intact. So he continued to use PEDs. However, he also suffered from various effects and educated others online. Piana always encouraged those who wanted to pursue their physique goals naturally, even though he took steroids until his death at 46.
ADVERTISEMENT
Article continues below this ad
A tragic, untimely fate
On August 7, 2017, at the height of his popularity, Rich Piana collapsed when his partner, Chanel Jensen, was giving him a haircut. Jensen wasted no time calling emergency services and administered CPR until they arrived. The paramedics restored Piana's heartbeat and sent him to the hospital but said his brain had already suffered from oxygen deprivation. On August 25, after spending two weeks in a medically induced coma, the bodybuilder passed away at 46.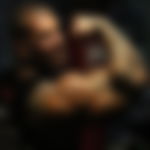 ADVERTISEMENT
Article continues below this ad
Piana's partner told doctors the bodybuilder had shown various symptoms, including lightheadedness and shortness of breath. An autopsy report showed that Rich Piana suffered "significant heart disease." The late bodybuilder's heart and liver weight is twice that of the average person. This was because Piana had used PEDs for "25 years." In a 2014 video, Piana confessed, "I am totally 100 percent aware that damage is being done to my body in the choices I am making. I know for a fact that doing what I'm doing is going to cause damage."
Rich Piana was not an average bodybuilder. Despite failing to become an IFBB Pro or win prestigious titles like Mr. Olympia or Arnold Classic, he garnered immense fame in bodybuilding. However, his addiction to PEDs and his aim to gain more muscle proved fatal.
Providing feedback will help us make your experience better.
Enjoyed Your Read? Let us know how likely you are to recommend EssentiallySports to your friends!