Mr. Olympia 2023 is just around the corner and the tensions are high in the bodybuilding world. Everyone from Samson Dauda to Chris Bumstead is gearing up for the grand event that is going to happen in November. Bumstead, who has already won Olympia four times in the Classic Physique division, has many challenges that he is facing. Anyone would crumble in the face of adversity, but the 6'1" aesthetically muscular IFBB pro does not back down.
America's Favorite Video Today
Even after an autoimmune disease, the sadness of his brother-in-law's retirement from bodybuilding, and changing Olympia rules, the athlete is striving through. He uploaded a theatrical trailer of his 2023 preparation that is keeping fans on the edge of their seats. Throughout the video there is nothing but B rolls of his daily routine and training, along with his resonating voice, speaking to us.
Chris Bumstead will not quit
ADVERTISEMENT
Article continues below this ad
The impactful video starts with Chris Bumstead inside his car, driving along the glittering cityscape at night. While he is driving, the memories of his past for Olympia win flash before his eyes. The video echoes the applause of the audience as the champion won a gold medal in the most prestigious competition in bodybuilding.
Then the memory cuts to black, and we can hear the familiar alarm clock, waking him up for another day of training, and rigorous preparation for his fifth Olympia. He goes over his daily routine of eating his breakfast, going over his daily gym workout, and working at his RAW supplements company. In these 24 hours, the video makes us hear a voiceover by the champion himself.
214.5k readers Last 30 min
He had been contemplating about his whole journey till now. The 28-year-old starts the video by having little doubts about why he came into bodybuilding in the first place. The four-time Mr. Olympia winner is asking himself what his purpose actually is. Even though he is in thought about his purpose, he tries to enjoy the journey. CBum confesses the fact that the fifth Olympia preparation is testing him. He listed everything that was making him stressed, which included his injuries, his stress, along with more responsibilities. As there is a saying, in the Spider-Man universe, 'with more power comes more responsibility'.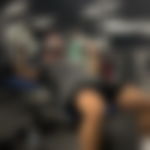 "Something Bigger Is Coming": As Chris Bumstead Pulls Every String to Bring Home
5th Olympia Title, Bodybuilding Fans Are Convinced
Gradually his monologue went into a positive light, where he started talking about, taking the pressure to his stride. Bumstead compared his physical strength to his mental strength and his ability to tackle any kind of problem. He thanks his loved ones and family for staying with him like an army. Finally, Bumstead ended the video by saying these words, "Welcome to level five. You're gonna earn this sh*t. It's your choice to enjoy it or drown in it." The video ended with Bumstead, encouraging himself and others by saying, "When my time is up the trophies on my shelf will be but a reminder that I had a goal. And I can honestly tell myself I did everything in my power to achieve that goal." Bumstead has always been candid about his feelings, and once he had told the passion does not always come naturally.
ADVERTISEMENT
Article continues below this ad
Chris Bumstead speaking about finding the passion for
bodybuilding again
In a previous Instagram post, Bumstead shared a series of videos that shed his workout routine with the viewers. In every video, he shows extreme strength and shows his passion for bodybuilding. However, he also wrote a caption that conveys that passion does not always come naturally or voluntarily.
Providing feedback will help us make your experience better.
Enjoyed Your Read? Let us know how likely you are to recommend EssentiallySports to your friends!
He says, "Passion doesn't always come naturally." Additionally, he also mentioned in the caption, "Sometimes you have to work at creating an environment for your passion to thrive." The champion also revealed the fact that in the long road, if one can fall back in love with their work as if they were doing it for the first time, then they are already winning.
ADVERTISEMENT
Article continues below this ad
Watch This Story: As Chris Bumstead Pulls Every String to Bring Home 5th Olympia Title, Bodybuilding Fans Are Convinced
What do you think about Chris Bumstead's perspective on one's dreams and goals? Tell us your opinions in the comments.