The sport of bodybuilding is continuously evolving every year. The changing standards of the sport make it even more dangerous than before. While there was a time when bodybuilders looked impressive yet normal, some of the open-class athletes of today's times look purely out of this world. The sheer size that modern bodybuilders carry, along with well-defined, paper-thin skin, is almost next to impossible without the use of steroids.
America's Favorite Video Today
Over the years, countless former Mr. Olympia champions have admitted their steroid usage. This makes people wonder if Mr. Olympia allows the use of performance-enhancing drugs. As we are approaching this year's contest shortly, let's take a look at all the substances that are banned by the federation.
Are anabolics allowed in Mr. Olympia?
ADVERTISEMENT
Article continues below this ad
There is no denying that bodybuilders do use PEDs and steroids to present a perfect Greek-god physique on the stage. Almost all sports federations forbid the use of these pharmaceuticals. Even though all major bodybuilding federations deny the use of PEDs and steroids by their athletes, we all know that this is far from true. The International Fitness and Bodybuilding Federation (IFBB) is strictly against the use of steroids. However, athletes tend to find loopholes to bend the rules and use certain drugs regardless.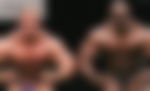 The World Anti-Doping Agency (WADA) has a list of these banned substances that bodybuilders are randomly tested for. Whenever an athlete is caught using such substances, he or she faces strict consequences. With that being said, let's take a look at the banned substances by WADA.
List of prohibited substances
Anabolic Steroids
Bodybuilders typically use anabolics, which are available as orals and injectables. These compounds include testosterone, trenbolone acetate, anadrol, oxandrin, etc.
Beta-2-agonists
These are stimulating drugs that help pile on extra muscle mass and strength. Clenbuterol and formetrol are the best examples of this.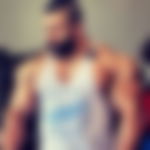 How Reigning Mr. Olympia Hadi Choopan Suffered Partial Hearing Loss Due To
Boxing
Growth hormone and insulin-like growth factor
Growth hormone, commonly known as HGH, is a compound that is used to spur growth in children. Athletes frequently use the compound to increase their appetite, which results in bigger muscles.
Diuretics
These drugs are used a few days before the contest to get a dry and grainy look. These compounds are extremely harmful, as they instantly dry out the body.
Stimulants
These include substances that stimulate and help enhance an athlete's performance, including cocaine and amphetamines.
Erythropoietin
EPO promotes the production of red blood cells in the bone marrow. It also helps boost the cardiovascular capacity of athletes.
Cannabinoids
ADVERTISEMENT
Article continues below this ad
Cannabis contains tetrahydrocannabinol (THC). While not proven, THC can have potential performance-enhancing effects during training and in competition.
Glucocorticoids
Like GH and IGH, glucocorticoids also boost stamina and endurance. However, they do not affect muscle mass.
ADVERTISEMENT
Article continues below this ad
Watch This Story: From Ronnie Coleman to Jay Cutler: Bodybuilding Legends Show Up at Arnold Classic 2022 in Absence of Arnold Schwarzenegger
While bodybuilders continue to use performance-enhancing drugs and steroids for their own benefit, the truth is that these substances are illegal and pose a serious risk to the health and well-being of the athlete.
Providing feedback will help us make your experience better.
Enjoyed Your Read? Let us know how likely you are to recommend EssentiallySports to your friends!