The world of strongman and pop culture collectively held its breath. When Hafthor Bjornsson, popularly known for his role as "The Mountain" in Game of Thrones and a behemoth in the strongman community, suffered a pec tear weeks ago. After successful surgery and months of rehabilitation, Bjornsson took to his YouTube channel to update fans on the next crucial step in his recovery: Platelet-Rich Plasma (PRP) and stem cell injections.
America's Favorite Video Today
In a video titled "My Surgery Update + PRP/Stem Cell Injection." Bjornsson enthusiastically announced, "Today is the day I'm about to do my PRP injection and stem cells. Super excited for the outcome. Obviously gonna help me a lot with the recovery." And true to his word, he did.
Hafthor Bjornsson shares his views after the surgery
ADVERTISEMENT
Article continues below this ad
After the procedure, an elated Bjornsson shared, "All right guys, everything went well, as you guys saw. Super excited obviously for the upcoming weeks, months to see the full benefits". In a show of gratitude, he thanked the team behind this transformative treatment. "Big shout-out to obviously Trust and team and obviously Dr. Tom for helping me out."
For those who are not familiar with these treatments. Platelet-Rich Plasma (PRP) involves extracting a small amount of a patient's own blood, concentrating the platelets, and then injecting it back into the injured area to promote healing. On the other hand, stem cells are undifferentiated cells that can become any cell the body needs. These cells can regenerate damaged or worn-out tissues.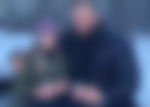 Recovering From a Horrifying Pec Injury, Strongman Giant Hafthor Bjornsson Win
the Buggati Challenge With His 19 Inches Short Wife
Remarkably, just one day post-treatment, Bjornsson reported feeling better. "I don't have any shortness in my chest; my lower back is sore, my knees are fine," he stated. Dr. Tom, the specialist overseeing his treatment, told him that the benefits would accumulate over time. "You'll feel benefits within a month from now and then every month, it's gonna be more and more," he was told.
The role of emerging therapies for the strongman
ADVERTISEMENT
Article continues below this ad
Bjornsson's journey could represent a landmark case in the world of sports medicine and rehabilitation. His experience will likely encourage other athletes as well. To explore these innovative, minimally invasive treatments for faster and possibly more efficient recovery from injuries. The journey also speaks volumes about the incredible advances in medical science that allow for not just effective but also swift recoveries.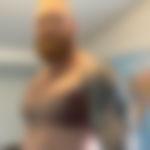 Providing feedback will help us make your experience better.
Enjoyed Your Read? Let us know how likely you are to recommend EssentiallySports to your friends!
The strongman star continues his path to full recovery. However, strongman and bodybuilding fans keep their eyes glued to his updates. Transitioning from the role of a fearsome warrior on screen to fighting his own battles off-screen, Bjornsson's quest for full recovery. Along with the spirit of a true champion.
ADVERTISEMENT
Article continues below this ad
Watch This Story: From Young Age To Becoming A Beast; Bodybuilding Legend Arnold Schwarzenegger's Insane Transformation
His experience underscores the crucial role that emerging therapies like PRP and stem cells could play in sports medicine moving forward. More importantly, it signals a ray of hope for athletes worldwide, demonstrating that setbacks are but stepping stones to comebacks.