Hollywood celebrities are under constant scrutiny for their physical appearance. The public expects famous stars to fit into the standard beauty norms. Any deviance could attract harsh criticism from the crowd resulting in body image issues. Even $2.5 Billion worth media mogul Oprah Winfrey faced criticism for her weight, over the years.
America's Favorite Video Today
Recently, the 69-year-old hosted a discussion about the health issue affecting 2 billion adults worldwide. In the conversation about obesity and weight loss, Winfrey revealed her sad plight dealing with body shaming.
Oprah Winfrey gets candid about body shaming
ADVERTISEMENT
Article continues below this ad
The 'Queen of All Media' was always outspoken about her struggles with shedding weight. Winfrey recently joined a panel of experts to discuss the various facets of obesity, the weight loss journey, and the controversial drug associated with weight loss, Ozempic. During the discussion, a lady in the audience opened up about her weight transformation journey.
Watch this story | Strongest Bodybuilder Ronnie Coleman's Reason for Lifting Weights in College Was Beyond Any Desire To Win 8 Mr. Olympia Titles
36.7k readers Last 30 min
"Yeah, so at 39, I had a heart attack. Nine months later followed by a stroke. And I was in rehabilitation for two years. But during the therapy, I gained 90 pounds and put myself at risk for stage two diabetes," the woman revealed. The lady who was recommended Ozempic by her physician also added, "I didn't have the help, I didn't have the mindset," for weight loss, before the use of the drug. 
Resonating with the women, Oprah confessed, "One of the things that I've been so ashamed, shamed myself about, was shamed in the tabloid every week about for 25 years, is not having the willpower." The popular talk show host added, "And I think, there is a distinction between mindset, which we're now hearing the brain tells you a certain thing about how you process food versus the willpower." Winfrey later asked doctors on the panel to comment on her insights. Earlier, another celebrity who spoke of body shaming was the renowned singer, Adele.
Adele speaks about her body positivity
ADVERTISEMENT
Article continues below this ad
The English singer-songwriter made an impact in the Music industry with her talent. The 35-year-old received sixteen Grammys, a Golden Globe, an Academy Award, and a Primetime Emmy award for her songs. Despite being successful in her profession, the singer couldn't escape public scrutiny for her appearance.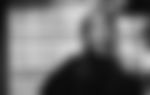 Providing feedback will help us make your experience better.
Enjoyed Your Read? Let us know how likely you are to recommend EssentiallySports to your friends!
When the Skyfall singer lost 100 lbs, she was criticized by body positivity advocates for complying with the standard beauty norms. However, Adele maintained, "I'm not shocked or even phased by it because my body has been objectified my entire career." Spilling beans on her perception on weight loss, the elite music star declared, "I was body positive then, and I'm body positive now. But it's not my job to validate how people feel about their bodies."
ADVERTISEMENT
Article continues below this ad
Celebrities often face such harsh criticism for not falling under the standard beauty norms. But as Oprah Winfrey says, "Shouldn't we all just be more accepting of whatever body you choose to be in?" one should be more peaceful in their own body. Do you agree? Let us know in the comments below.