Arnold Schwarzenegger, the bodybuilding icon, actor, and former Governor of California, has seen his share of challenges. From his early life in Austria to conquer Hollywood and then the political arena, his story is a testament to hard work and resilience. Yet, in his new book 'Be Useful,' Schwarzenegger opens up about one of the most harrowing experiences of his life—a medical scare that shook him to his core.
America's Favorite Video Today
The Terminator star recounts an episode leading up to his filming for 'Terminator: Dark Fate' in Budapest. He had scheduled a minor surgery, anticipating a swift recovery and a return to the gym. However, things dramatically changed. When Schwarzenegger woke up post-surgery, a grim revelation confronted him.
A turn for the worst for Arnold Schwarzenegger
ADVERTISEMENT
Article continues below this ad
In March 2018, Arnold Schwarzenegger found himself in a "shittiest situation". In the book, Schwarzenegger, with his typical candidness, narrates, "The plan was to knock out the surgery, rest for a week, then get back into the gym to prepare for filming." But things didn't go as planned. He continues, "Then I woke up. The doctor was standing over me and a breathing tube was jammed down my throat. 'I'm sorry, Arnold,' the doctor said, 'there were complications. We had to open you up.'"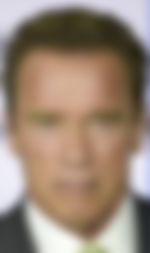 12.9k readers Last 30 min
The gravity of the situation dawned on Schwarzenegger. The actor was taken aback, to say the least. "I was scared, because they'd nearly killed me. I was pissed off because this was going to be a major problem for production. I was frustrated because I remembered what it took to get back to 100 percent after my first open-heart surgery".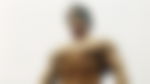 Arnold Schwarzenegger Lost Iconic Hulk Role to One His Biggest Rivals- Here's
Why
The revelation filled him with a whirlwind of emotions—from fear over the life-threatening complications to frustration thinking about the subsequent challenges he'd have to face. Understandably, he was also concerned about the potential setbacks the situation could pose for the film's production. Yet, it wasn't just the immediate aftermath of the surgery that posed a challenge.
ADVERTISEMENT
Article continues below this ad
Schwarzenegger confronts vulnerability
Transitioning from the surgery, Arnold's recovery process was no less challenging. The star describes the demanding requirements set by the medical team, emphasizing the strain the situation placed on him. To discharge him from the hospital, he had to walk unassisted, breathe deeply without distressing his lungs, and even manage his basic bodily functions—or as he humorously termed it, "declaring victory"—by himself.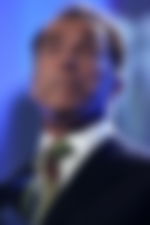 ADVERTISEMENT
Article continues below this ad
What makes Schwarzenegger's account in "Be Useful" so gripping is the vulnerability that accompanies his trademark confidence. However, it's a stark reminder that even the strongest among us can face moments of profound uncertainty and fear.
Watch This Story: Decoding the Truth Behind Arnold Schwarzenegger Sleeping Outside a Hotel
Providing feedback will help us make your experience better.
Enjoyed Your Read? Let us know how likely you are to recommend EssentiallySports to your friends!