In the bodybuilding world, young talents are emerging frequently. With a physique that has come into the spotlight, a 21-year-old bodybuilder, Sam Sulek, recently took his YouTube viewers on a nostalgic journey. The place where it all began for him was the YMCA gym. In his video, he explained his workout routine in meticulous detail, reflecting his understanding of body mechanics and commitment to fitness.
America's Favorite Video Today
Sam Sulek, who now flaunts a frame far removed from the 160–170 pounder he was, credits his relentless journey to the good old YMCA. Although he considered visiting a gym further away for its unique Nautilus machine hack squat, he eventually settled for the YMCA, remarking, "That's the way to do it."
The workout methodology of Sam Sulek
ADVERTISEMENT
Article continues below this ad
Sulek's workout strategy involves starting with hamstrings, something that sets him apart from the crowd. He combines seated and lying hamstring curls and further incorporates cable Romanian deadlifts (RDLs) into his routine. Sulek articulates a subtle nuance in the RDLs he prefers, stressing the importance of the machine's cable system's feel instead of its weight. He likes the "one-to-one" motion and opts for a low setting, using a squat seat or exercise block for elevation.
After the hamstring workout, Sulek's legs are pretty much obliterated, paving the way for quad exercises. "I want to hit my quads in every way imaginable," he revealed. Unlike others who might focus on heavy weights, Sulek incorporates a pre-exhaustion technique. He opens with leg extensions and follows it up with pressing movements. Interestingly, the purpose isn't solely to lift heavy but to "burn out," as he puts it.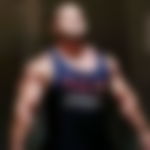 "Devastating Pec Injury": Exercise Scientist Critiques 21-Year-Old Viral Fitness
Influencer's "Rapid Eccentrics" During Chest Workout
Sulek's philosophy on leg exercises displays a deep understanding of muscular failure. In his video, he outlines two types of failure one could experience during a workout: one induced by heavy weights and the other by higher reps. He prefers a blend of both but leans toward leg extensions, a deviation from the norm, justifying it by saying, "I get a crazy pump, and I don't have small quads."
Back to where bodybuilding started
ADVERTISEMENT
Article continues below this ad
Sulek's workout concludes with a satisfying check on the pump, after which he signs off to head home. And summarizing his regimen as "pretty freaking basic." But nothing about Sam Sulek is basic. His ability to scrutinize every detail of his routine, transition from one exercise to another seamlessly, and still stay humble is exceptional.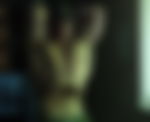 Providing feedback will help us make your experience better.
Enjoyed Your Read? Let us know how likely you are to recommend EssentiallySports to your friends!
This 21-year-old's extraordinary journey from the YMCA to becoming a bodybuilder is currently under the fitness world's radar. It reveals that sometimes you don't have to look too far from home to find your origin. "This is honestly the fu*king origin; this is where all the workouts started back when I was uh 160 170 pounder," he said in the video.
ADVERTISEMENT
Article continues below this ad
Watch this story: Pick a Lower Body Exercise Bodybuilding Legend Arnold Schwarzenegger Shares the Massive Workout Challenge
Sam Sulek's transformation from a YMCA regular to a fitness sensation underscores the power of dedication and consistency. At just 21, his journey from humble beginnings to being an inspiration in the fitness world is incredible. It also reminds us all that with passion and hard work, even the most ambitious dreams can become reality. Origins matter, and they shape destinies.