In the golden era of Hollywood and bodybuilding, few figures shone as brightly as Arnold Schwarzenegger. His chiseled physique and Mr. Olympia titles, commanding on-screen presence, and later political ambition made him a globally recognized icon.
America's Favorite Video Today
However, in a candid and eye-opening conversation during his recent appearance on the podcast "Fly on the Wall" with comedic stalwarts Dana Carvey and David Spade, Arnold Schwarzenegger unveiled a surprising facet of his storied past that remains largely unfamiliar to the broader public.
The stark reality of bodybuilding royalty
ADVERTISEMENT
Article continues below this ad
In the podcast, Schwarzenegger reflected, "It was kind of like, in bodybuilding, there was no money,". A shocking statement when one recalls the legendary status that comes with titles like "Mr. Olympia" and "Mr. Universe." At that time, Schwarzenegger, despite being five times Mr. Universe, Mr. World, Mr. International, and two times Mr. Olympia, found the financial aspect of his achievements comparable to pageant titles like "Miss America".
However, the reality, as Schwarzenegger paints it, was vastly different. "We didn't make any money," he stated candidly. An insight that is genuinely astonishing, especially when we consider the popularity and reverence of bodybuilding during that era. Transitioning from this, the former Mr. Olympia talked about how he had to look for alternative income sources despite the fame his titles brought him.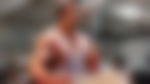 Bodybuilder Challenges Legend Arnold Schwarzenegger's Popular Bodybuilding
Practice Calling It Just a "Little Marketing Gimmick"
He mentioned, "I started a mail order business to kind of like sell booklets, and how to train your biceps and your chest." The story becomes even more interesting when we take into account his friend and fellow bodybuilder, Franco Columbu. Like Schwarzenegger, Franco too was part of a system that revered and celebrated their physical achievements but failed to translate that adoration into financial success. Navigating the disconnect between acclaim and affluence
Arnold Schwarzenegger: An inspirational journey beyond titles
ADVERTISEMENT
Article continues below this ad
This peek into Schwarzenegger's past serves as a crucial reminder. Success, especially in fields driven by passion, doesn't always equate to monetary reward. It requires grit, determination, and sometimes, the ability to see beyond the immediate challenges and innovate.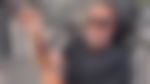 Arnold Schwarzenegger's journey from a bodybuilder searching for ways to make ends meet, to a Hollywood megastar and then a politician is nothing short of inspirational. His tale sheds light on the fact that while accolades are gratifying, real success lies in the ability to adapt, innovate, and persevere.
ADVERTISEMENT
Article continues below this ad
Watch This Story: From Arnold Schwarzenegger to Ronnie Coleman Here Are the Top Bodybuilders With the Best Nicknames
Arnold Schwarzenegger's revelations underscore the dichotomy between fame and financial security. Even at the pinnacle of bodybuilding, monetary rewards weren't guaranteed. His story serves as a testament to perseverance, reminding us that true success often requires adaptability, vision, and an unyielding spirit beyond mere accolades.
Providing feedback will help us make your experience better.
Enjoyed Your Read? Let us know how likely you are to recommend EssentiallySports to your friends!