Everyone is built differently; however, due to the age of the internet and social media, there is an expectation that one must fit into a specific box of beauty standards, and that includes one structure. Recently, 69-year-old media mogul Oprah Winfrey spoke about the stigma surrounding obesity and weight.
America's Favorite Video Today
She hosted a panel at Oprah Daily's "The Life You Want Class: The State of Weight," powerful women in the world discussed the problems of weight and obesity and how they affect 2 billion people around the globe. She also did not shy away from talking about the stigma surrounding weight.
Oprah Winfrey holds up society's double standards 
ADVERTISEMENT
Article continues below this ad
The panel had eminent names like Dr. Fatima Cody Stanford and Dr. Melanie Jay, psychologist Dr. Rachel Goldman, and Sima Sistani, the CEO of WeightWatchers. While speaking to the audience, Oprah candidly said, "You all know I've been on this journey for most of my life. My highest weight was 237 lbs. I don't know if there is another public person whose weight struggle has been exploited as much as mine over the years."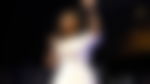 She noted the difference in how people treated her when she was 200 pounds versus when she was visibly slimmer. Even the other women on the panel agreed that there is a stigma surrounding weight and that it does not go away with willpower or crash diets. Everyone has a different metabolism, and keeping body weight at a specific amount decreed by society is not possible.
67.2k readers Last 30 min
Oprah then pointed out the double standards of society while speaking about how people changed their attitude towards the media star due to her weight. Oprah said, "This is a world that has shamed people for being overweight forever." She continued, "And all of us who've lived it know that people treat you differently, they just do."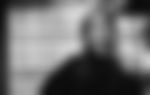 "My Body Has Been Objectified My Entire Career"- Despite Losing Over 100 Lbs,
16-Time Grammy Winner Adele Has Been "Body Positive" Her Entire Life (2021)
The former talk show host talked about how she dealt with that stigma the most while shopping. She said, "It's that thing where people are like, 'Let me show you the gloves. Would you like to look at the handbags? Because we know that there's nothing in here for you.' There is condescension. There is stigma." The 2.5 billion-dollar-rich talk show host also pointed out the stigma of media regarding body-shaming.
Oprah Winfrey gets candid about how she faced body-shaming
The Queen of all Media was always outspoken about her hurdles and agony in life, related to body shaming. The panel she joined recently also talked about the controversial drug Ozempic.
ADVERTISEMENT
Article continues below this ad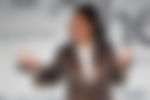 Providing feedback will help us make your experience better.
Enjoyed Your Read? Let us know how likely you are to recommend EssentiallySports to your friends!
A woman in the audience talked about her weight transformation industry. She said, "Yeah, so at 39, I had a heart attack. Nine months later followed by a stroke. And I was in rehabilitation for two years. But during the therapy, I gained 90 pounds and put myself at risk for stage two diabetes."
Oprah confessed that she was shamed by tabloids for 25 years, and she thought she never had the willpower to clap back at them. The popular talk show host added, "And I think, there is a distinction between mindset, which we're now hearing the brain tells you a certain thing about how you process food versus willpower."  What do you think about Oprah's panel discussion? Tell us your thoughts in the comments.
ADVERTISEMENT
Article continues below this ad
Watch This Story: Top Six Hollywood Movies of Former WWE Champion Dwayne "The Rock" Johnson