In the vast realm of fitness and bodybuilding, there are those who inspire and then there are those who make us scratch our heads in confusion. The legendary bodybuilder Ronnie Coleman, eight-time Mr. Olympia champion and one of the most recognizable figures in the sport, recently reacted to some of the latter.
America's Favorite Video Today
In a recent video titled 'Ronnie Coleman REACTS to Near Death Gym Fails' on his YouTube account, Coleman gives his candid take on a series of gym bloopers. Showcasing some astonishingly questionable decisions made by gym enthusiasts. He also gave some of the insights in the video.
The energetic insights of Ronnie Coleman
ADVERTISEMENT
Article continues below this ad
Starting with his infectious energy, Ronnie Coleman greets his viewers with a familiar. What follows is a hilarious yet slightly concerning montage of gym fails, as Coleman offers his insights, often peppered with bemused. Coleman reacts to some of the gym failures performed by the people. One of the clips he showcased was a man doing squats with heavy weight and with the wrong posture. Reacting to that Coleman said, "somebody thought of some stupid sh*t put on tape ".
While some of the clips made Coleman chuckle, others genuinely had him concerned. In another clip, there was a woman who fell to the ground and hurt herself while hanging off the bar by her feet,"no girl look at you now yeah you're all upside down and now you going to try to drink some water oh that's talented right there until you fail". Coleman said, reflecting the sheer absurdity of the attempts.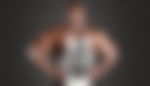 What Happened to 8x Time Mr. Olympia Ronnie Coleman's Health?
One of the highlights, or rather, lowlights, involves a gym-goer trying a weightlifting technique that's clearly beyond his capacity. "No dude, that ain't the way that works," Coleman observes, his tone a mix of amusement and disbelief. The legend's sharp eye for proper weightlifting technique and form doesn't miss a beat. He made his reactions both educational and humorous. Similarly, in another segment, Coleman sheds light on the importance of recognizing one's boundaries in the gym.
ADVERTISEMENT
Article continues below this ad
Understanding limits in fitness
His repeated mentions of "too much weight" act as a cautionary tale for those venturing into exercises without proper knowledge or training. Transitioning between the clips, Coleman frequently notes the importance of understanding one's limits, not only for effective muscle growth but also for safety. "Dude, that's a little bit too much weight for your little bit of skinny legs," he quips at one point, highlighting the absurdity of the attempt.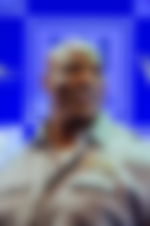 ADVERTISEMENT
Article continues below this ad
Ronnie Coleman's reactions to the gym fail to offer both humor and cautionary tales. His expertise reminds enthusiasts of the fine line between ambition and recklessness. As one ventures into the world of bodybuilding, heed the legend's advice. Which are prioritizing safety, understanding your limits, and avoiding becoming another misjudged attempt forever immortalized on tape.
Watch This Story: From Arnold Schwarzenegger to Chris Bumstead – Here Are the Top 5 Most Aesthetic Bodybuilders to Ever Compete in Mr. Olympia
Providing feedback will help us make your experience better.
Enjoyed Your Read? Let us know how likely you are to recommend EssentiallySports to your friends!