The craze for building a shredded physique (bodybuilding) is exponentially increasing all over the world. Fitness freaks want to be a part of this sport, for which they start working out and achieve ripped bodies at an early age. The 20-year-old European bodybuilder Svein Falzon, who wants to establish himself like the 21-year-old American bodybuilder and YouTuber Sam Sulek after his first bodybuilding victory, is an illustration of this. However, Svein Falzon, a resident of Malta, had to face a lot of criticism on the internet.
America's Favorite Video Today
Falzon recently shared a post on his official Instagram account, @genet1c_anomaly. He compared himself with Sulek, and fans didn't approve that he looked like him. A European native and a newcomer in bodybuilding competitions caught the attention of the public with his symmetrical and well-defined physique and won his first competition, the 2023 IFBB-Malta National Championships, in men's Classic Physique, earlier this year.
The 20-year-old thinks he's bigger than Sam Sulek!
ADVERTISEMENT
Article continues below this ad
The 20-year-old is now eligible to compete on international grounds. He claims to be an IFBB pro in the future, according to his Instagram profile. He frequently shares his exercise and posing videos on the internet. But this time, while posing for another video, he asked the internet audience, "Bigger than Sam Sulek? I'm 20". His comparison was not acceptable to Sulek's fans.
151.3k readers Last 30 min
ADVERTISEMENT
Article continues below this ad
However, Falzon also captioned his reel post by saying, "@sam_sulek Wanna be like Naruto and Sasuke?" He is showcasing his chiseled and pumped body while doing a variety of poses in the video. Moreover, he showed his tremendous upper body and his quadriceps, but he covered his face during the video. He even made a pose with another person in the gym. A few days ago, he also collaborated with the owner of the YouTube channel Bulletproof Culture for an intense bench press exercise.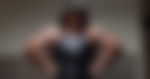 "Some Baggage You Gotta Deal With": Accused of Using PEDs at 21, Sam Sulek
Chastises Bodybuilding World for Neglecting an Essential Part of Training
Nevertheless, he has more than 18k followers on his Instagram, but his recent post caught chaos on the internet. The people were defensive toward Sulek and started making some negative comments about his reel video.
People disapproved of Svein Falzon's analogy
Many individuals were concerned that, just to gain some likes and social media popularity, he was playing with his health. One such comment read "bro ruined his organs for some IG attention." Another comment resonating the same sentiment read, "Begging for fame. Why?" The majority was in defense of Sulek: "Bro is NOT bigger than Sam," while one commented, "Bigger than Sulek? In what world?"
Providing feedback will help us make your experience better.
Enjoyed Your Read? Let us know how likely you are to recommend EssentiallySports to your friends!
ADVERTISEMENT
Article continues below this ad
His gesture of equating himself to Sulek really offended some fans. "Don't ever disrespect the legend lookin' like an off-brand character in mortal combat." "Sam is gonna be one the greatest of all time hands down tho." People on the internet declared that Sulek would be one of the best in the upcoming years. What is your opinion on Falzon's latest post? Tell us in the comments below.
WATCH THIS STORY: Liver King Gets Ripped Apart by Bodybuilding world After He Made Millions Through His Raw Meat-Eating Habit