While the debate between science-based lifters and bro-science lifters has been going on for decades now, there is no denying that it is essential to train at a high intensity to gain strength and muscle mass. Recently, a video of a professional javelin athlete has resurfaced on the internet, where he can be seen lifting a whopping 308 lbs while training his back and lats muscles.
America's Favorite Video Today
The athlete was none other than renowned German javelin athlete Johannes Vetter. The video was from 2020 when Vetter was doing pullovers, an exercise used to train back. Javelin athletes frequently practice the lift in order to increase their strength. While the lift came as a shock to many, a few of the people from the bodybuilding community also pointed out that it was pure ego-lifting from Vetter's side.
Johannes Vetter's stunning pullover record
ADVERTISEMENT
Article continues below this ad
Setting new standards and pushing the boundaries, Vetter is one of the greatest javelin throwers of all time. Thanks to his countless achievements and records, the German is a renowned name in the realm of track and field. Back in 2017, Vetter shocked the world with an amazing spear throw that went 97.76 meters. Setting such records and throwing with such excellence requires a ton of hard work and intense training from an athlete's side.
In a resurfaced video from back in 2020, Vetter can be seen training his back while doing a whopping 308-pound pullovers with a barbell. While he did have a spotter by his side, lifting such a heavy weight is phenomenal. As a fitness-related Instagram page posted this video, the caption read, "That's 308lbs for those unfamiliar with kilos…Crazy lift from Johannes Vetter back in 2020."
Watch This Story | Strongest Bodybuilder Ronnie Coleman's Reason for Lifting Weights in College Was Beyond Any Desire To Win 8 Mr. Olympia Titles
Upon coming across the post, many from the bodybuilding and fitness spheres gave their two cents on the shocking lift. Let's take a quick look at some of them.
Netizens react to Johannes Vetter's insane lift
ADVERTISEMENT
Article continues below this ad
One of the users commented on the post by pointing out that Vetter had poor form. He wrote, "What muscle does that work? RIP Spine. He'll feel that when he's older. Ego lifting. Etc etc etc." Another person made a point that the spotter controls the majority of the weight rather than Vetter. He wrote, "Wouldn't it make more sense to train with a weight he can move by himself? A bit confused here."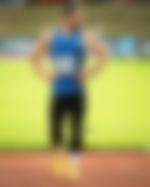 A javelin enthusiast came across the post and wrote, "Kipping Pull-Overs, a special strength exercise specific to the Javelin Throw event. Ps.: Johannes Vetter is an ABSOLUTE ANIMAL!!!" While another comment read, "This is great training on his body next time he goes to throw a javelin. Prepping his muscles with strength and reflex to use his momentum correctly for a clean javelin throw." A hilarious comment from one of the fellow lifters reflected on the fact that the weight Vetter was lifting was indeed pretty heavy. He wrote, "I've been known to grab a 40lb db and do some pullovers myself."
ADVERTISEMENT
Article continues below this ad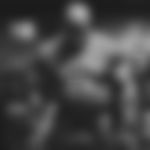 Bodybuilding Veteran Loses Calm Over Insensitive Remarks on Bodybuilder's Death:
"Guys That Make All These Stupid Comments About Dead Bodybuilders Even Lift?"
While carrying such weight is a challenge in itself, it does pose a serious threat to one's body if not done correctly. It is always wise to go slow and make your way up as you progress over the years. Even though Johannes Vetter is a veteran, individuals shouldn't attempt such lifts. What are your views on this? Let us know in the comments.
Providing feedback will help us make your experience better.
Enjoyed Your Read? Let us know how likely you are to recommend EssentiallySports to your friends!