Body shaming is very frequent in the bodybuilding community and sometimes it does get out of hand. In a truly moving moment that will be felt by many people. A 28-year-old TikTok star recently opened up about the toll that online body-shaming has taken on her mental health. Remi Bader shared her life's ups and downs with honesty and openness. She broke down in tears during a video in which she announced her decision to stop sharing details about her fitness and health journey online.
America's Favorite Video Today
The decision wasn't made lightly; it was because of constant online bullying. "There's been a ridiculous amount of body shaming," Bader said. Trolls belittled her because of her changing weight. At first, the influencer believed that talking about her fitness, diet, and lifestyle would help others facing the same challenges. Unfortunately, the bad side of the internet made that impossible.
The pain behind the screen
ADVERTISEMENT
Article continues below this ad
"I try to not look at the really mean things online the best that I can because it really saves my mental health," she confessed. Yet, anyone who has faced online bullying will tell you that it's easier to talk about ignoring nasty comments than actually doing it. It takes immense emotional strength to navigate through a sea of negativity daily, only to encounter more of the same the next day.
The decision to keep her fitness journey private is not one Bader took lightly. "I felt like it could be helpful for people going through similar struggles, but I decided tonight that I'm no longer gonna do that," she said. It's a harsh indictment of a culture that often forgets there's a human being behind every social media profile. Bader's sentiments are a wake-up call for many to consider the impact their words can have, especially when they're negative.
34.2k readers Last 30 min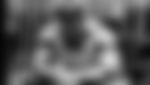 Arnold Schwarzenegger Swore by This Diet to Achieve His Legendary Bodybuilding
Status- Here's Everything You Need to Know
"My health journey will now be my business," Bader declared. Effectively drawing a line in the sand between her online persona and her real-life struggles. Her reasoning is indisputable. "Shaming someone and the way they look every single day is so disgusting," she stated.
Trolls on fitness and their terrifying impact on Remi Bader
ADVERTISEMENT
Article continues below this ad
The influencer also had a message for those showing hate. "You can pretend you want good for me, but it's actually people that want the worst for me, and it's just fun for them to keep making fun of me and do it publicly." This showed how mean some parts of the internet can be.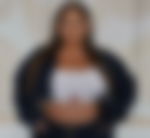 Providing feedback will help us make your experience better.
Enjoyed Your Read? Let us know how likely you are to recommend EssentiallySports to your friends!
Bader's courageous stand against body shaming is a necessary step toward reclaiming not just her mental health, but also her online space. And setting boundaries that should have been respected from the outset. As she fought back tears, she promised to focus on making the "best" decisions for her mental and physical health, serving as a reminder that we should all extend a little more empathy and a lot less judgment.
ADVERTISEMENT
Article continues below this ad
Watch this story: Revealed Here Are the Final Qualified Athletes for Mr. Olympia From All-Division
The takeaway is clear: Words have consequences. Let's strive for a digital world where compassion triumphs over cruelty, and where understanding overrides disdain. Because nobody should have to bear the ridiculous amount of body shaming that Remi Bader, and many like her, experience daily.