The world of bodybuilding is blessed with legends whose devotion and unparalleled skills emerge as the inspiration for others. Among so many bodybuilding icons, Mr. Olympia Men's Physique winner Erin Banks is regarded as a bodybuilder whose vigor and outstanding fitness results are hailed by the fans. 
America's Favorite Video Today
However, things haven't been that great for the bodybuilder who won both the Arnold Classic and the Mr. Olympia, last year. A recent surprise defeat at the Legion Sports Festival came as a blow to him. In the event, Banks had to admit defeat to Kyron Holden in the Men's Physique Division. However, the defeat seems to have brought an unexpected record to the name of the bodybuilder.
Erin Banks and the unwanted record he now holds 
ADVERTISEMENT
Article continues below this ad
In a video uploaded on the Instagram account @mensphysiqueupdate, one could see Erin Banks' dejected face after the winner was announced at the Legion Sports Festival. According to the page, Erin Banks, who turned pro in 2019, took a gamble, participating outside the Olympia. They also revealed the record he now held.   
"First time in the history of men's Physiques A reigning Mr. Olympia has been beaten in a show other than the Mr Olympia," the caption read, detailing that what has happened is something that is unheard of in the realms of bodybuilding. Often, as seen in the community, most Olympia winners even give the prestigious Arnold Classic also a miss, to rest themselves for the upcoming Olympia. However, Erin Banks chose to compete in an event outside the two.  
Despite what has happened, it seems like Banks has taken the loss in his stride. After his defeat to Kyron Holden, Banks took to his Instagram account recently and his self-motivating words reflected his heroic personality. 
ADVERTISEMENT
Article continues below this ad
Erin Banks seems to understand life's lesson well after defeat
The pro took to his Instagram account, where he shared post-defeat feelings with his fans. In the post, he seemed full of motivation and chose not to cry over the spilled milk. His Instagram post said, "In life, we don't just win, we also learn. Every setback is a stepping stone to becoming a champion. I've faced my share of losses and challenges, but they've only fueled my determination. Each one of my defeats has taught me valuable lessons about resilience and strength."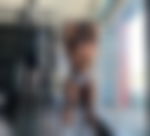 "I Was Getting Upset Nobody Was Putting Any Respect on His Name": Amidst Chris
Bumstead and Urs Kalecinski Rivalry, Mr. Olympia President Cites Another
Bodybuilder As Threat
ADVERTISEMENT
Article continues below this ad
One look at the post would reveal how strong and emotionally fit he is, as accepting defeat isn't an easy task. It takes a high level of courage and patience to confront the world when you have a defeat standing right by your side and people can see it quite well. His dedication to life and sport reflects that he has a long way to go. What do you think of Erin Banks' record? Let us know in the comments.
Watch This Story: 7 Weeks out of Olympia Chris Bumstead's Hardcore Training Convinces Bodybuilding World of Assured Win 
Providing feedback will help us make your experience better.
Enjoyed Your Read? Let us know how likely you are to recommend EssentiallySports to your friends!