You might think that Chris Hemsworth, the Norse God in 'Avengers,' has a life of awards, money, a fit body, and family holidays. But it wasn't always like that, even after he became an actor. He's a self-made man, the middle child of three brothers, raised in Australia in a loving but financially tight-knit family. Even when he starred in local soap operas and came to LA for Hollywood, he struggled to find a good role and support his family financially.
America's Favorite Video Today
His thoughts always ravaged his mind and finally, Hemsworth found a solution that made the actor start thinking from other people's point of view. Rather than thinking about how he could be successful, he started thinking about how he could help other people. This mantra was found through meditation, and it was a breakthrough in the award-winning actor's life.
Chris Hemsworth talks about meditation and the duality of service
ADVERTISEMENT
Article continues below this ad
According to Entrepreneur.com the change in mindset brought in a tidal wave in his life. The actor who made Thor come alive on screen in 'Avengers' started a duality in thoughts as well. Just like thinking about how to help others will eventually help his own goal, he started perceiving his negative thoughts as positive ones.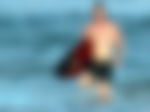 Just like Frank Zane talked about the mind and body connection, Hemsworth used meditation to connect to his mind, and in turn, became successful. "If my purpose was built around something outside myself," Hemsworth says, "I felt a lot more comfortable in what I was doing." He also shared, "I think for me the biggest challenge is reining in my thought process." While talking about transforming his feelings towards his thoughts, he said something remarkable. "It became my approach to anything in life that was terrifying, or threatening to limit what I could do," said the BAFTA award winner.
151.3k readers Last 30 min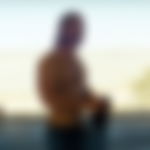 Eager to Play Lead in 6'7, 295 Lbs WWE Giant's Biopic, Chris Hemsworth Faces a
Harsh Verdict From Fitness World: "Even Huge Amounts of Steroids Can't Build
That Sort of Body"
Hemsworth believes in a famous dialogue from Shakespeare's Hamlet: "There is nothing either good or bad but thinking makes it so." Thus, meditation led to all these realizations that would help him greatly in the long run. He said, "Meditation helped take that nervous energy and that anxiety of mine and say, 'I put it there. No one else injected it into my system. I did it. So now I'll control it. It's on my terms,'"
After understanding the core issue and solving it, Hemsworth decided to help other people through his company, Centr. His fitness collaborations and training routine, resulting in a god-like body, have been embraced by 57 million Instagram followers. Centr is still helping people with workouts, meditation, and meal plans, and Hemsworth is going on the right path to helping others. However, his life lessons did not stop there as he got another scare recently.
Hemsworth has an incurable disease
ADVERTISEMENT
Article continues below this ad
The 'Extraction' actor recently with his Centr Fit team surprised The Seed School of Miami with the "Moves that Matter milestone." While the fitness enthusiast/actor's venture with Centr began as a mobile app, the business is now a $200 million company. Instead of donating money to the school, he made another game-changing donation for them.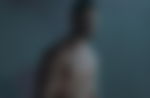 Providing feedback will help us make your experience better.
Enjoyed Your Read? Let us know how likely you are to recommend EssentiallySports to your friends!
His donation "included new fitness accessories, equipment, and gear," wrote the official Centr Fit Instagram page. The 40-year-old started to strive more and help other people, especially young people, get into fitness because he realized a grave situation. While filming for the Disney+ show Limitless, he had an interview with Vanity Fair where he disclosed that his family had a history of Alzheimer's, and the actor is also going to get the disease after that particular age. The God of Thunder genuinely thinks like a sage and takes every opportunity in a positive way, and this was all due to meditation.
ADVERTISEMENT
Article continues below this ad
Watch This Story: Despite the Likes of Kevin Hart, Tom Segura, Bryan Callen, and Preacher Lawson Pushing the Boundaries of Fitness, 27-Yo Comedian Calls Out Most Fellow Comedians for Not Working Out
Bodybuilders like Frank Zane and Dorian Yates also talk about meditating as well as exercising, just like Chris Hemsworth has so elaborately explained. What do you think about this process of changing your thoughts through meditation? Would you take Shakespeare's advice and change your beliefs? Tell us in the comments.