Seven times Mr. Olympia Arnold Schwarzenegger has seen tough times growing up in a small village in Austria. Still, he has been determined to move out of the country as soon as possible. While it was his childhood dream to move to the United States, when he actually came to America, he realized that the image that he had of America in his mind was all a lie. To make things worse, he faced difficulties adapting to American standards due to his thick accent. 
America's Favorite Video Today
Even though learning a new language can be overwhelming for an individual, Arnold actually did not face any problems in learning English. What acted as a barrier for Schwarzenegger was his thick accent, which was not easy for Americans to understand. When he got into Hollywood, he took several English as well as accent removal classes to improve. However, he feels that it was all a waste of time and money.
Arnold Schwarzenegger gives his take on accent removal classes
ADVERTISEMENT
Article continues below this ad
Schwarzenegger made his debut in Hollywood in 1974, the same year when he also lifted his first Sandow trophy. However, being in Hollywood, it became essential for him to get a good grasp of English. The 7-time Mr. Olympia was also told to get accent removal classes, as his thick Austrian accent was not easy for the audience to understand.
Arnold Schwarzenegger once even blamed Hollywood rival Sylvester Stallone for not losing his Austrian accent. However, while being on the Graham Norton Show recently, 'The Austrian Oak' admitted that the classes actually were not effective in any way. 
Arnold Schwarzenegger still talks with the same thick Austrian accent. "Even though I had an English Coach and an acting coach and a speech coach and an accent removal coach, who has passed away since then, but you know, I should have otherwise gotten my money back," Schwarzenegger revealed. 
Watch This Story: From Ronnie Coleman to Jay Cutler: Bodybuilding Legends Show Up at Arnold Classic 2022 in Absence of Arnold Schwarzenegger
Despite numerous attempts, Schwarzenegger was not able to remove his accent. His accent even landed him in trouble at times. Recently, he also disclosed an incident when he got into trouble while having lunch with a friend, as he got misunderstood. 
Schwarzenegger reveals the exact incident during the Kelly Clarkson Show
Schwarzenegger recently sat with Kelly Clarkson for an episode of the renowned talk show 'The Kelly Clarkson Show.' During the episode, he revealed that he and his friend visited a Hungarian restaurant to have lunch together. While eating, Schwarzenegger asked for more cabbage. However, he was misunderstood by the waiter.
ADVERTISEMENT
Article continues below this ad
"I said to the guy, the owner…Yeah, can I have some more of your garbage?" Schwarzenegger disclosed. Hearing this, the restaurant owner was shocked and asked Arnie, "What Did You Call My Food?" Luckily, this was when Arnold's friend jumped in and clarified, "No, no, no, what he actually meant was cabbage; he wants to have some more of your cabbage."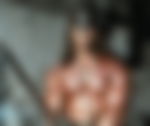 Arnold Schwarzenegger's Conan the Barbarian Cast Weirdly Enjoyed Drinking Fake
Blood and Created Shortage Despite Films $79.1 Million Budget
ADVERTISEMENT
Article continues below this ad
What are your views on this? Let us know in the comments.
Providing feedback will help us make your experience better.
Enjoyed Your Read? Let us know how likely you are to recommend EssentiallySports to your friends!