In the evolving world of bodybuilding and fitness, the line between a professional athlete and a fitness influencer seems to be thinning. The rapid rise of social media platforms, especially YouTube, has carved out a new niche for fitness influencers. Despite their immense popularity and reach, they often face skepticism and criticism from the traditionalists in the sports and fitness industry.
America's Favorite Video Today
Hany Rambod, a renowned bodybuilding coach of Chris Bumstead with a clientele boasting Olympia athletes, addressed this perception in a podcast with Jesse James West ahead of Mr. Olympia 2023. Rambod candidly revealed that he has a lot of Olympia athletes that walk in. However, the tone of the discussion took a deeper dive.
Jesse James West's take on being an athlete
ADVERTISEMENT
Article continues below this ad
Hany Rambod candidly mentioned, "a lot of people give a lot of sh*t to you guys because they're like they're not athletes they're not real athletes". This statement set the stage for an insightful conversation about what it truly means to be an athlete. West, a significant name in the fitness influencer community and self-proclaimed son of Ronnie Coleman offered a nuanced perspective on the subject.
Recognizing the core of the critique, he stated, "I guess I could see why someone that's more you know traditional is thinking they're not an athlete they're they're not competing." West understands that many of his peers don't compete in a traditional sense, which might be a point of contention for purists. However, he differentiates himself, emphasizing his deep-rooted connection with sports. In his words, "I grew up playing sports so I consider myself maybe more of an athlete than someone else potentially." West's background includes playing college lacrosse at both Division 1 and Division 3 levels.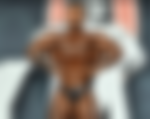 Bodybuilding Icon Chris Bumstead Subtly Announces His Retirement Date: "I'm
Done"
For West, being an athlete goes beyond just formal competitions. It embodies a personality trait, a born drive to compete. This competitive spirit finds an outlet not only in traditional sports but also in the realms of social media. And, more recently, in his tryst with bodybuilding. Transitioning from personal experiences to the broader scene.
The changing dynamics of the fitness world
ADVERTISEMENT
Article continues below this ad
The conversation between Rambod and West sheds light on the dramatic changes taking place in the fitness landscape. While traditional bodybuilders and fitness athletes certainly deserve respect. Those who have chosen new paths should be strongly recognized and valued for their contributions.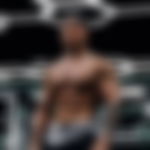 West and other fitness influencers like Sam Sulek and Joe Swoll have democratized exercise, making it accessible to the masses. They reach out to a significant portion of the audience. They also encourage people to embrace a healthy lifestyle, even if they never venture into the competitive arena.
ADVERTISEMENT
Article continues below this ad
Watch this story: A journey to millions: Here's how Chris Bumstead made millions after winning Mr. Olympia in 2019
Changing dynamics suggests that maybe, just maybe, it's time for a redefinition. As boundaries blur, the fitness community should strive for unity and inclusion. Recognizing the value each person, whether a traditional athlete or an influencer, brings to the table. What do you think of the blurring lines between bodybuilders and fitness influencers? Let us know in the comments.
Providing feedback will help us make your experience better.
Enjoyed Your Read? Let us know how likely you are to recommend EssentiallySports to your friends!