In the world of bodybuilding and fitness, gyms are spaces of personal growth, dedication, and sweat. Most patrons attend with one simple goal: to better themselves. However, recent developments in the online world have led to the invasion of cameras into these private sanctuaries. Which is often without the person's consent.
America's Favorite Video Today
A recent video from the YouTube channel Arcdelio has reignited the debate about whether filming should be banned in gyms. Filming people in the gym and making them uncomfortable is becoming a big concern in the fitness community these days.
Privacy in the gym: A fading courtesy?
ADVERTISEMENT
Article continues below this ad
In the video titled, "Should Filming be Banned in the Gym?", a man engrossed in his workout is unwittingly captured on film by a woman(a fellow gymgoer). The discomfort in his demeanor is palpable as he becomes the central focus of the footage, more so than the person holding the camera. This not-so-subtle invasion of privacy caused the man to shake his head in disapproval, and it's easy to understand why.
Arcdelio's commentary poignantly notes, "You didn't catch anything on camera; you pointed the camera directly at someone who didn't ask for it." This sentiment sums up a growing concern in the fitness community. While filming one's workout can be motivational or instructional for viewers, it should never come at the expense of another person's privacy.
37.8k readers Last 30 min
The video concludes with a sage piece of advice for gymgoers everywhere: "Do not record at all." With the emphasis on respecting privacy and boundaries in public spaces, it seems only fitting that gyms, too, should be places where people feel safe from the prying lens of an unsolicited camera. Transitioning to a more respectful gym culture may require leaving the camera behind and focusing instead on the primary goal—self-improvement.
ADVERTISEMENT
Article continues below this ad
The fitness world reacts to the video
The public has been vocal about their stance on this issue. One perturbed viewer stated, "People are here to exercise, not be filmed." Another emphasized the role of security cameras, remarking, "The only filming allowed should be the security cameras, so we can defend against this kind of framing." Notably, there's an underlying sentiment that such videos could potentially frame innocent bystanders, as one comment highlighted, "He's not staring at her. He's staring at the camera because he's annoyed, and his privacy is being invaded for clout."
Providing feedback will help us make your experience better.
Enjoyed Your Read? Let us know how likely you are to recommend EssentiallySports to your friends!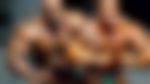 Bodybuilding Legend Ronnie Coleman Gives His Rivalry With Jay Cutler the
Ultimate Two-Word Title
ADVERTISEMENT
Article continues below this ad
The discourse also touches on the broader implications of misrepresentation with a viewer noting, "Tbh all of this is just desensitising everyone to claims of sexual harassment." A rather poignant point raised the issue of target demographics, "Why is it always guys 45+?, cuz they don't have social media and can't defend themselves on Instagram." This draws attention to a potential bias in whom these videos often feature, underscoring a deeper societal issue beyond gym filming. However, we must respect each individual's right to privacy. And also ensure that gyms remain sanctuaries free from unsolicited cameras and unwarranted attention. What's your take on this? Let us know in the comments.
Watch this story: From Ronnie Coleman to Jay Cutler Bodybuilding Legends Show Up at Arnold Classic 2022 in Absence of Arnold Schwarzenegger