In a world where celebrities often showcase gym routines and intricate bodybuilding plans. Sylvester Stallone, the iconic bodybuilder and actor, has chosen a rather unconventional path to fitness. In a recent video uploaded to his Instagram, Stallone, affectionately known as Sly, offered a glimpse into his peculiar morning routine.
America's Favorite Video Today
For many of us, the word 'workout' conjures up images of intense gym sessions, lifting heavy weights, or perhaps attending a yoga or Pilates class. But as per Stallone, his morning workout is simply different. It does not contain any yoga or lifting heavy weights, but a normal walk.
Sylvester Stallone: Walking with a "dinosaur"
ADVERTISEMENT
Article continues below this ad
The video starts with Sylvester Stallone addressing the frequently asked question. "What do you do for a workout in the morning?" To this, he humorously responds, highlighting the supposed light activities like yoga or Pilates. But then comes the twist. With a chuckle, Stallone playfully hints at his 'strenuous' activity of "walking with a dinosaur."
The bond between the two is palpable as he continues to narrate his experience. Stallone remarks, "I have a feeling I'm the one that's being taken for the walk". The irony isn't lost on us as the hulking actor known for his roles as Rocky and Rambo. He talks about being led around by his dog. Drawing a lighthearted comparison, Stallone introduces his Rottweiler as "Dwight, is the world's first red boy gyming instructor." For those uninitiated, the term "red boy" pertains to a famous bloodline in the American Pit Bull Terrier breed, although it's clear that Stallone's using it in a jesting context here.
151.3k readers Last 30 min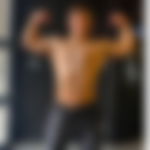 Unstoppable: Bodybuilder With Down Syndrome Stuns the World at Arnold Classic
2023
Making a playful reference to his legendary character, Rambo, he further asks, "Ever take Rambo for a walk in the morning?" This clever interplay showcases not only Stallone's witty side but also his profound affection for his pet. The video shows that even though Stallone acts tough in movies, he really loves his pet just like anyone else. And his take on fitness is a bit different.
A refreshing take on fitness
ADVERTISEMENT
Article continues below this ad
For the ever-fit Stallone, this daily routine isn't merely a stroll in the park. He describes the experience as "definitely an exercise that works every fiber in the body." And considering the strength and energy of a Rottweiler, this statement is far from hyperbole.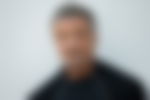 Providing feedback will help us make your experience better.
Enjoyed Your Read? Let us know how likely you are to recommend EssentiallySports to your friends!
However, after all the fun, Stallone's Rottweiler makes an exit towards the end. The actor playfully said his dog doesn't like the camera. The video concludes with Stallone wishing everyone a cheerful "good morning," his bond with his pet leaving a warm feeling in the viewers' hearts.
ADVERTISEMENT
Article continues below this ad
Watch This Story: This 34-Year-Old Bodybuilder Makes History as First Liberian Competitor at Arnold Schwarzenegger Strongman Event 2023
At 77, Stallone shows that you don't need gym workouts or heavy weightlifting to stay fit. His unique routine is a testament to the power of simplicity in fitness and the boundless benefits of shared moments with our furry companions. Truly, Stallone's approach is an inspiration for all ages.