The concept of immortality is surely a bit exciting to think about. While there have been numerous attempts and studies in the past to achieve immortality, unfortunately, we are far from achieving it at this point. Many rich men have tried their luck in this realm, including the likes of Jeff Bezos and Peter Thiel, who were both early investors in Unity Biotechnology, a company devoted to developing therapeutics to slow or reverse diseases associated with aging. Another centi-millionaire who is currently working on this project is Bryan Johnson. Following a strict fitness regimen as part of improving longevity, Johnson believes that this can be the next big thing in the history of humans.
America's Favorite Video Today
However, to make this quest a success, he has to let go of or be extremely careful in doing even some of the most basic activities that humans do on a daily basis. In a recent discussion that he had with a journalist from Time.com, Johnson labeled driving "the most dangerous thing we do."
The reason why Johnson feels that driving is dangerous
ADVERTISEMENT
Article continues below this ad
The current most important goal that Johnson has in life is to stay alive for as long as possible. He has already spent more than $2 million on developing a life extension system called "Blueprint." He outsources every single decision that he makes to scientists and a team of doctors. He consumes a whopping 111 pills daily to ensure longevity and sees simple acts of life—like eating a cookie or getting less than eight hours of sleep—as an "act of violence."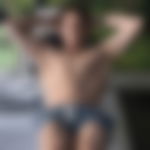 Many of Johnson's ideologies and beliefs shocked the Time.com visitor who paid him a visit at his home. While the duo were traveling to the company's office one day, Johnson pulled out his electric Audi from the driveway and stated, "Driving is the most dangerous thing we do."
73.5k readers Last 30 min
Johnson knows that an unintentional death could be embarrassing due to his obsessive fixation on living forever. "What would be more beautiful irony than me getting hit by a bus and dying?" he said.
Watch This Story: From Ronnie Coleman to Jay Cutler: Bodybuilding Legends Show Up at Arnold Classic 2022 in Absence of Arnold Schwarzenegger
ADVERTISEMENT
Article continues below this ad
Results of Johnson's experiment so far
The main goal that Johnson has at the moment is to turn his whole body into an anti-aging algorithm. He intends to turn his 46-year-old internal organs into those of an 18-year-old. Thanks to his strict diet and intense training, he already has the heart health of a 37-year-old and the bones of a 30-year-old.
Providing feedback will help us make your experience better.
Enjoyed Your Read? Let us know how likely you are to recommend EssentiallySports to your friends!
As far as his diet goes, Johnson consumes a juice containing chlorella powder with spermidine, amino complex, creatine, collagen peptides, cocoa flavanols, and Ceylon cinnamon. "It moves through some people's digestive system faster than others," revealed one of Johnson's partners in the experiment.
ADVERTISEMENT
Article continues below this ad
What are your views on Johnson's experiment? Do you think immortality can ever be achieved? Let us know in the comments.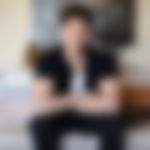 Despite the Likes of Kevin Hart, Tom Segura, Bryan Callen, and Preacher Lawson
Pushing the Boundaries of Fitness, 27-Yo Comedian Calls Out Most Fellow
Comedians for Not Working Out