To achieve an impressive body takes a lot of strength, motivation, and staunch dedication. However, most people go to the gym in order to live a healthy lifestyle. If any individual begins their fitness journey, it is really tough to accomplish their goals. Therefore, they unknowingly make some mistakes during the course. Instead of assisting them, people mock and make fun of their doings.
America's Favorite Video Today
In response to such kinds of events, bodybuilder and fitness icon Joey Swoll referred to himself as 'CEO of Gym Positivity ' and took a step further and started spreading awareness on how to behave in the gym.
Joey Swoll disguises with people who promote toxicity in the gym
ADVERTISEMENT
Article continues below this ad
The fitness icon shared a video of a TikToker on his 'X' (formerly known as Twitter) account. The TikToker's video showed some newbies' activity in the gym. They cannot use the machines properly, just to get some likes and he uploaded that clip on the internet by saying- "Motivational people at my gym".
The crusader of gym positivity found it really offensive and criticized him for recording and uploading it to social media. To which he said, "If you ever see somebody at the gym that maybe has bad form, doesn't know what they're doing, you have two options". He explained that rather than taping them try to practice these two options.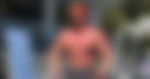 "Enough Is Enough": Fitness Icon Opens Up on What Drove Him to Become the CEO of
Gym Positivity
He further described the alternatives, "Option one- politely ask to help them, then teach them. Option two- mind your own business". He outrageously illustrated that either assist the people who cannot use equipment properly or leave them alone. Do not make videos. Although he approved, the exercises performed in the video.
ADVERTISEMENT
Article continues below this ad
Swoll liked the exercises performed in the video
Additionally, he supported the exercises that those individuals were doing in the short clip. Being a gym fanatic himself, he didn't find any mistakes and said He would make some minor adjustments. Moreover, as he mentioned, one kid is doing a dumbbell row and not using both hands to balance himself.
Providing feedback will help us make your experience better.
Enjoyed Your Read? Let us know how likely you are to recommend EssentiallySports to your friends!
Further to that, he even liked the second person's workout, He explained that this person was performing a rear delt swing back, however, most people chose to perform this with dumbbells or a preloaded straight bar, The only difference is that the kid is doing it with cables.
ADVERTISEMENT
Article continues below this ad
At the end of the video, the 40 YO old said, Nobody's perfect in anything so stop making videos of others. It's rude and illegal to upload them without consent. And ended the video with a message to learn how to respect people in the gym. You need to do better and mind your own business. Let us know your opinion in the comments below.
Watch This Story: CEO of Gym Positivity Joey Swoll Narrates the Mental Toll Hs Job Often Taken on Him: "I Wish I Never Had to Do Another Single Video"