46-year-old Bryan Johnson started his career in the tech industry. In 2007, Johnson founded Braintree, a payment software that handled web and mobile payments for e-commerce companies. As the web-based payments sector grew rapidly, so the Joshnson's company. In 2013 Paypal acquired the company for $800 million. However, while his wealth had grown exponentially, Bryan Johnson's health had worsened.
America's Favorite Video Today
The grueling work pressure had deteriorated Johnson's quality of life. So the millionaire sought to make some changes. The 46-year-old dedicated his time to fitness and improving his quality of life. However, over time, he focused on reversing aging. While no one can retain their youth forever, Johnson has made it his life's mission to look and function like someone much younger than him. In his latest video, the man who injected his 17-year-old son's blood plasma, wowed netizens with another achievement.
In pursuit of perfect sleep
ADVERTISEMENT
Article continues below this ad
"I achieved 30 days of 100% sleep performance," Johnson informed his followers on Instagram. "When I spoke with Whoop on their podcast, they pulled some data for people my chronological age, and I was in the 99.4 percentile for sleep performance," added the millionaire. The 46-year-old said people didn't believe him when he first shared the stats, because it's difficult to get a perfect sleep score.
12.1k readers Last 30 min
Recently, the fitness world has realized the necessity of quality sleep. Gone are the days of phrases like "sleep is for the weak." In fact, studies have found good sleep to immensely improve quality of life, recovery, focus, and more. Bodybuilding legend Arnold Schwarzenegger has highlighted research touting how sleep quality sleep can aid in preventing terminal illness and help weight loss. Hence, with the advent of sleep quality trackers, the fitness community has become obsessed with sleep scores. So, when the anti-aging influencer shared his data, fans couldn't believe it.
Watch this story | Elite powerlifter turned cleaners gym antic continues to cause uproarious Mayhem in the fitness world
Bryan Johnson left his fans in awe
ADVERTISEMENT
Article continues below this ad
Fans couldn't believe how the anti-aging crusader achieved a perfect sleep score for over a month. "How is this possible?" wrote one fan in disbelief. Another fan had a similar reaction. However, they demanded to see the 0.6% of people doing even better than the 46-year-old. "Put the .6% in a room together – I want to see these people," the fan stated.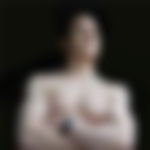 One fan didn't hide their jealousy. "Are you kidding? I'm so jealous. I need help," said the user. Another fan said they couldn't believe people were getting better scores than Johnson. "It sounds like your sleep is absolutely perfect. I can't believe there are .6% people ranked above you," the fan wrote. "Most people don't know how important sleep is… Well done," pointed out one fan.
ADVERTISEMENT
Article continues below this ad
How did you react to Bryan Johnson's stats? Tell us in the comments.
Providing feedback will help us make your experience better.
Enjoyed Your Read? Let us know how likely you are to recommend EssentiallySports to your friends!