Sam Sulek is a young fitness influencer with a Hulk-like physique who has garnered a lot of attention lately from the internet world. Even the bodybuilding world is attracted to his lifestyle and fitness regimen for different reasons and opposing ideals. The IFBB pro coach Greg Doucette gets worried about his PED use while Lee Priest tells haters to leave the young 21-year-old alone. 
America's Favorite Video Today
Amid all the different opinions about the bodybuilder, young Sulek is not wavering from his own opinions about various things. He recently gave another opinion about gym etiquette and talked about his personal choice while talking to other gym bros.

Sam Sulek does not like talking while his reps
ADVERTISEMENT
Article continues below this ad
In a recent YouTube short video by @aegfitness8047, Sam Sulek is seen talking about his routine while working out. He says, "When I'm done with a lift, I could sit in there for an hour and a half because I'm not going out to the bars at night. That's my social hour. That's where all my boys are." So, he says that his friends are not at the party but inside the gym working out.
He even acknowledges the fact that people might perceive him to be rude for having the opinion but he still chooses to put it forth. "Maybe I'm an a**ho** for wanting to talk to them while they are lifting. but I probably would not want too much talking when I am lifting. In between sets nothing wrong with a little chat. But if it gets to the point where you are losing your pump, that's a little bit too much." He also adds that talking too much to a gym bro might disturb their rep and warmup. Sulek added, "If you are talking more than 5 minutes between sets even 5 minutes is probably a bit excessive. What are you doing there?" Sulek admitted that disturbing someone's rep is not the way to go.
169.7k readers Last 30 min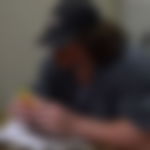 "Cannot Get Time Back on This Earth": IFBB Pro Coach Fears the Worst Amidst
Alleged Steroid Use and Shocking Diet of 21Yo Fitness Sensation
He also once gave a pretty surprising opinion about eating vegetables, and the audience was shocked again. This young bodybuilder does not shy away from giving his verdict on the public platform.
ADVERTISEMENT
Article continues below this ad
Sam Sulek hates veggies
He previously made a revelation about his choice in food consumption, and this was shared on the @aegfitness8047 channel. The 21-year-old fitness influencer who is bringing back the old-school type of bodybuilding, talked about not liking veggies. He said, "Vegetables are just fu****g sh*t. There's nothing. There's nothing in there." 
Providing feedback will help us make your experience better.
Enjoyed Your Read? Let us know how likely you are to recommend EssentiallySports to your friends!
He also added that he is not against vegetables because it has fewer carbs and more nutrients but Sulek still prefers to take supplements to fulfill his nutrient needs. He added, "Sure there's maybe 5 grams of carb in a big a** handful of broccoli. The micronutrients and whatnot. Taking my vitamins makes me a bit more complete in my diet."
ADVERTISEMENT
Article continues below this ad
Watch This Story: 21-YO Fitness Influencer's "Rapid Eccentrics" Gets Savagely Critiqued by Exercise Scientist
So what do you think about Sulek's individualistic opinions? Tell us in the comments down below.