Veteran bodybuilding legend, Dorian Yates has insights into training regimens to a great extent. After retiring from the competitive field, he began mentoring aspiring bodybuilders and fitness enthusiasts. He frequently shared his experiences through social media accounts. To guide people who unknowingly injured themselves to achieve great bodies. He also tried to help them with basic but effective techniques that would aid them in the long run.
America's Favorite Video Today
The six-times Mr. Olympia opined on lifting heavy weights in the gym, to gain huge muscles. However, Yates also talked about this in his earlier Instagram reel. Let's delve into why he has a different opinion than everybody else.
Yates's advice to aspiring bodybuilders on lifting heavy weights
ADVERTISEMENT
Article continues below this ad
The Shadow, in his recent Instagram post, uploaded his training picture from the Golden era, with the caption "Small Increments!"
Furthermore, he added to his caption, "One of the biggest mistakes I often see in the gym is people trying to lift too much weight and, as a result, sacrificing their form and not maximizing their potential gains." He explained that people tend to lift heavy weights unnecessarily, and with that approach, they might not get the result they desire.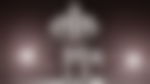 Despite Following Mike Mentzer's Philosophy, Bodybuilding Behemoth Was Heavily
Inspired by 'The King of Squats' For His Unquenching "Passion"
ADVERTISEMENT
Article continues below this ad
In addition, he stated not to rush to 10kg increments. "Jumping up in 10kg increments is far too much. If you just about reached failure in 6-8 reps, it's too big of an increase. I would argue even 5kg is often too much of an increase." According to him, the right to approach or increase in weight is to start with smaller plates and then after a while reach out to the maximum. Moreover, he exemplified how he used to train during his competitive years.
Dorian Yates' training approach!
Providing feedback will help us make your experience better.
Enjoyed Your Read? Let us know how likely you are to recommend EssentiallySports to your friends!
He said that if whoever is going for heavy weights, they would need to keep adding 1.25kg every time they increase the load, and then over the year that could be huge and people still can attain the perfect form. In one of his throwback videos, he said that absolute failure during exercise can be useful, especially while doing an intense workout.
ADVERTISEMENT
Article continues below this ad
He emphasized that before diving into the intense workout session, always start with warm-up sets. It helps to boost energy and also prevents people from suffering further injuries. While lifting heavy weights, one needs to prepare oneself mentally until one physically fails. Accepting the failure will motivate you to push your limits. Do you find his advice useful, let us know in the comments below.
WATCH THIS STORY: Despite Losing to 8X Mr. Olympia, Dorian Yates Once Brazenly Put Himself Above His Rival