With the evolution of the modern era of bodybuilding, young athletes, in order to boost their levels of testosterone, and speed up the process of transformation, often resort to alternatives like Performance-enhancing Drugs. While they really do create miracles on the induction, side effects do follow.
America's Favorite Video Today
The 81 YO legendary bodybuilder, who is also regarded as the King of Aesthetics, shares his take on bodybuilders who create an exceptionally huge physique after cycles of Performance-enhancing Drugs.
Frank Zane promotes natural bodybuilding
ADVERTISEMENT
Article continues below this ad
The 3X Mr. Olympia winner, Frank Zane, recently took to his official Instagram account @therefrankzane and shared a throwback picture of him posing bare-bodied in front of a beach. He stood there with his signature pose, bare-bodied, wearing a green pair of briefs. On the picture he wrote, "Develop your body", giving his followers a hint of what the post is about.
In the caption, he continued explicitly explaining his stance writing, "You really should develop your body as naturally as possible. Maybe as you get older you might want to use some hormone replacement if you need it, but I think you should take the natural route and develop your body naturally as far as you possibly can."
20.9k readers Last 30 min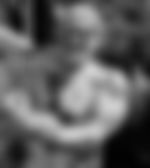 Bodybuilding Veteran Frank Zane, Who is Going Strong at 80, Once Revealed How
His Workout Regime Changed With Age: "It's Essential as You Get Older"
ADVERTISEMENT
Article continues below this ad
Well, he has highlighted the fact that on the one hand, where steroids give instant results, naturally going through the process of transformation stays longer with you. The legendary bodybuilder once even pointed out the harmful effects of taking testosterone.
Frank Zane in the risk of inducing testosterone 
In one of his interviews with Lisa Alastuey, the King of Aesthetics came up and spoke about the various sides of bodybuilding. When asked why Frank Zane never hopped into testosterone replacement therapy, he said that he had no intention of increasing the risk of having prostate cancer.
ADVERTISEMENT
Article continues below this ad
Talking deeper into the topic, he said, "I take medication to keep my testosterone low because cancer feeds on testosterone. You're feeding cancer. So, that is a concern," He once again sheds light on the fact that inducing testosterone in the body, is like feeding the cancer and enhancing its stay. What are your thoughts on PEDs? Let us know in the comments section below!
Watch This Story: 81-Yo Legend Who Drove the Aesthetics Symmetry Era Explains the Importance of Carbs and Protein
Providing feedback will help us make your experience better.
Enjoyed Your Read? Let us know how likely you are to recommend EssentiallySports to your friends!