Bodybuilding can be a passion to some, while a fraction also consider it as a mad obsession where the journey does not matter as much as the results. Because of this, they often try to depend on unethical shortcuts which in turn ruin their health in the long run. Because of a few bodybuilders who use such assistance, the entire community gets to bear the blame whenever someone is accused of using unnatural methods to build their body.
America's Favorite Video Today
Sam Sulek is only 21 years old. However, his massive body and muscle buildup have raised several controversial discussions on whether he excessively uses steroids or not. As he recently reveals his diet plans, the fitness community is in denial and disbelief.
Sam Sulek's diet reveal
ADVERTISEMENT
Article continues below this ad
In a YouTube short video posted by @aegfitness8047, Sam Sulek talks about his diet routines. He stated that he needs to have 100 grams of protein in every single sitting. Furthermore, he also reveals his daily protein intake. He disclosed, "I am working with 250g of Protein per day. I could eat all of it in one sitting." He also grabs his audience's attention when he boldly suggested that every individual's bodies know how to deal with the protein intake.
Furthermore, Sulek also took a dig at the IFBB pro coach, Greg Doucette, by producing a short clip out of context. He stated, "I see a lot of people saying like oh, you can only absorb 40g of protein in two hours. The rest you are just going to pee out."
19.4k readers Last 30 min
However, when fans saw the video, they instantly called out Sulek for his seemingly high steroid usage. They also point out how the IFBB Pro coach, Greg Doucette has never actually said what the youngster seemingly portrayed.
ADVERTISEMENT
Article continues below this ad
Fans bash Sam Sulek
One of the fans sarcastically commented, "This dude could save an entire African village if he ate normal." While another fan tried to defend Greg Doucette by saying, "When tf did Greg say that you cannot absorb more than 40 grams of protein? He always said that this is a bullshit." Yet another fan pointed out, "Yeah but you're juiced to the gills? Literally the rules don't apply to you. It's so funny how these people always "coincidentally" refuse to ever include this tidbit." Someone even said, "Its called anabolic steroids". Another remarked, "It doesn't matter what they say, people on steroids don't need to follow a specific plan to look like beasts. I know people on steroids. The advice is useless."
Providing feedback will help us make your experience better.
Enjoyed Your Read? Let us know how likely you are to recommend EssentiallySports to your friends!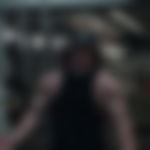 "Maybe I Am A**hole": After Going Viral for His Monstrous Physique, 21-Year-Old
Bodybuilding Sensation Advises Against Socializing Mid Workouts
ADVERTISEMENT
Article continues below this ad
Despite numerous methods available to bulk up, it is the responsibility of the bodybuilder to understand the possibility and their capacities. Even if they do find out that getting a little assistance from the side through PEDs is going to help them out forever, they are wrong. Amidst the fitness community's concern for Sam Sulek, he still continues making shocking content. What do you think about his protein intake reveal? Let us know in the comments.
Watch this story | Bodybuilding Titan Mike O'Hearn's Cardio 365-Day Cut Severely Questioned by IFBB Pro Coach Greg Doucette