Arnold Schwarzenegger, widely regarded as the Austrian Oak in the world of bodybuilding, is undoubtedly a force to be reckoned with in the realm of the sport. Having won the title of Mr. Olympia seven times, he has not only managed to solidify his position as one of the best bodybuilders but has also changed the dynamics of the game.
America's Favorite Video Today
An athlete from the golden age of bodybuilding, still reigning the spheres with his perfectly aesthetic physique and is often seen as the epitome of success, and acquiring a body like him, is a peak destination point for young athletes. However, he recently made a confession about how he hates being the statue of comparison.
Arnold Schwarzenegger ridicules himself for being compared to young athletes 
ADVERTISEMENT
Article continues below this ad
A bodybuilding fan page, Nick's Strength and Power, posted a video on their official YouTube channel. In the video, they shared parts of an interview with Arnold Schwarzenegger conducted by Nick Miller. During the interview, Schwarzenegger discussed how people often compare him, as one of the greatest fitness icons, to modern-day athletes. He expressed his view that such comparisons are quite absurd.
Arnie says, "I think it's bogus when people say, you know, they always did, to use it a lot of times, photographs of me from the 70s and then compare it to the photographs of the modern-day bodybuilders and all that stuff." He goes on to talk about how the comparison is absolutely mundane because of several changing factors, like lighting, fitness techniques, nutrition intake, and so on.
Watch This Story: Arnold Schwarzenegger's Youngest Son Releases Next Level in His Fitness Journey
ADVERTISEMENT
Article continues below this ad
He adds, "So I think that it makes it fun and entertaining to do all those kinds of things. I totally understand that, but I never really thought you could go and do that." Well, despite all the advances in aspects like knowledge and nutrition, even after decades, the Golden Age still continues to prevail. Why is it so? 
The Golden Age of bodybuilding still continues its command
Despite all the added benefits of extensive research about the sport and a better understanding of the body, most athletes do not wish to look like the athletes of the modern age. It is primarily because of the focus on the size rather than the aesthetics. Back in that age, steroids like Dinabol, deco Durabolin, and Primobolan were on the rise. These helped to produce exceptional muscle gains, without any androgenic effects, which barely prevail now. 
ADVERTISEMENT
Article continues below this ad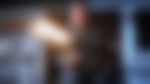 What Makes Arnold Schwarzenegger the Most Influential Action Hero of All Time?
Bodybuilders from the Golden Age looked more natural and not too bulky because they used specific steroids. Nowadays, bodybuilders use different steroids, which can make them look puffier and may have side effects like hair loss. However, the classic Golden Era look still rules the sport. What's your opinion about the Golden Era of Bodybuilding? Tell us in the comments!
Providing feedback will help us make your experience better.
Enjoyed Your Read? Let us know how likely you are to recommend EssentiallySports to your friends!