Every bodybuilding icon needs a good coach to make them win and guide them through their bodybuilding journey. With the advancements in exercise and nutrition, coaches have become indispensable in the bodybuilding world. The best coach in the industry can give the best outcome to the bodybuilder and help them achieve results in the gym and on stage.
America's Favorite Video Today
Some bodybuilding coaches are revered in the bodybuilding industry and have achieved celebrity status. One of them is known as "The Pro Creator," Hany Rambod. He has been building award-winning bodybuilder bodies for more than 20 years.
Who is Hany Rambod?
ADVERTISEMENT
Article continues below this ad
He made a revolutionary FST-7 system that helped all his clients become Mr. Olympia's champions. Rambod has 22 Olympia titles to his name. He's coached champions in various Olympia categories, including Mr. Olympia, Ms. Figure Olympia, 202 Olympia, 212 Olympia, Classic Physique, and Physique Olympia.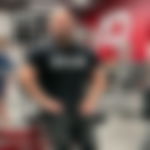 He is coaching elite bodybuilders such as Chris Bumstead and Nick Walker for the 2023 Olympias, and people are sure they will win under his tutelage. When Rambod is not coaching the best, he serves as the CEO of Evogen Nutrition, which is one of the most respected brands in nutrition and fitness.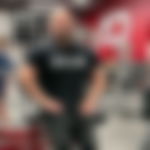 "The Ultimate Flex": Bodybuilding World Bows Down to 'The Pro-Creator' in Video
Featuring Three Champions Under His Tutelage
Rambod has a bachelor's in biology, and he uses that knowledge along with neurophysiology to the utmost. The bodybuilding pro coach also has an application for FST-7, which has content designed by Rambod to help people with workout and nutrition plans.
Who has he trained?
Hany Rambod has a long list of successful athletes under his belt, which includes 7x Mr. Olympia winner Phil Heath, 4x Mr. Olympia winner Jay Cutler, 4x Ms. Figure Olympia winner Nicole Wilkins, 4x Mr. Olympia Men's Physique champion Jeremy Buendia, and 4x Mr. Olympia Classic Physique Chris Bumstead.
His clients have won a total of 22 Mr. Olympias and dominated in their respective categories. Rambod has also worked with Dwane The Rock Johnson.
Why is Hany Rambod the best coach?
The bodybuilding guru has gotten more bodybuilders to their physical best and made them win trophies than any other coach in recent years. His experience of 20 years in the industry makes him the best coach for bodybuilders if they want to win the prize. He was a bodybuilder himself in the 1990s and developed a reputation as a trainer and coach. Rambod was forced out of the competition due to an injury, but he devoted his time to honing other people's physiques.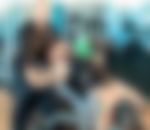 He's got a famous team, including Jay Cutler and Chris Bumstead, who became big names in bodybuilding with his help. Rambod says he's both a nutritionist and a trainer, as David Robson mentioned. He used to compete for 7 years but had to stop because of an injury. Luckily, his biology degree came to the rescue, and he became a top coach. Rambod has been giving advice to athletes since he was a teenager, and even after he quit competing, people kept asking for his help. He worked with more bodybuilders, got a lot of experience, and eventually became the best coach.
His attention to detail makes him one of the best coaches in the industry. Rambod credits his personality more than his bodybuilding experience when it comes to the nitty-gritty of training. He is a man who gives attention to every minute detail, and his style is to match his mindset with the person he is working with. Rambod gets involved in the process with a particular bodybuilder and is very intense in what he does. He had said in the interview with David Robson "I want to care more about someone's program than they care about their program."
Hany Rambod's training process
The method he uses for training is called the FST-7 method. He created this method, and it works on the idea that a stretchy layer around our muscle fibers can limit how much our muscles can grow. This stretchy layer, called fascia, is like an outer shell, and by stretching it, you can make more space for your muscles to grow.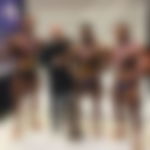 ADVERTISEMENT
Article continues below this ad
To increase the membrane surrounding the muscle and promote development, the FST-7 method uses three steps. The first is to add 7 sets of 8 to 12 repetitions on an isolation exercise at the very end of training. The second is a contraction of the pumped-up muscle during the recovery period between each set. Finally, the third is stretching before, during, and after a workout.
A warm-up is the most necessary step for this training method, and a rest time of 45 seconds is necessary after each set. Rambod has created a scientific and logical method of training that gives the best outcomes; no wonder he has 22 Olympias under his belt!
Rambod also advises that speeding up the exercise at the very end is not going to help. He has said before that, "One thing a lot of you guys do at home that is very, very, very incorrect is that you end up speeding up at the very end and doing shitty, sloppy reps." He talked about tempo and explained, "What you want to do is make sure that you have control over the positive as well as the negative. What you want to do, especially when you are not going super heavy, is create a tempo".
ADVERTISEMENT
Article continues below this ad
Watch This Story: Young Boxer Stuns 362 lbs Strongman Beast Eddie Hall with his Hulk-Like Strength
Hany Rambod has established himself as a pioneer in the bodybuilding industry, with his knowledge and training experience. His achievements speak louder than anything else, and The Pro Creator is indeed one of the most successful coaches.
Providing feedback will help us make your experience better.
Enjoyed Your Read? Let us know how likely you are to recommend EssentiallySports to your friends!