Larry Wheels is a record-breaking strongman and powerlifter who faced many odds in his life and triumphed. From wanting to leave his town due to bad influence, and facing a huge medical emergency, he strived through it all. The man who broke record for the 242-lb weight class totalling 2,171 lbs, has had his share of mental health issues as well. He is not afraid to share his experiences with the world and helps other bodybuilders stray away from such issues.
America's Favorite Video Today
The powerlifter recently talked about his own experience with different supplements and hard Dr*gs and their side effects. He made people aware of the most debilitating dr*g that caused him the most amount of mental stress.
Larry Wheels faced mental health problems due to Tr*n
ADVERTISEMENT
Article continues below this ad
The bodybuilding world is aware of supplement and PED usage and they know how harmful it can get. The biggest advocate for this is Greg Doucette who is always making people aware of the harmful effects of PEDs.
The next in line to warn others against the debilitating effects of Tr*n was arm wrestler and powerlifter Larry Wheels. He is not only a fitness expert but also has experience with trying different drugs in his life. While talking about mental health and steroids in AEG health, Wheels said, "Tr*n affected my mental health the worst. Specifically, Tr*n. I have done crystal me*h, cr**k, all this c*ke, special K and Tr*n I find affected my mental health the worst."
73.5k readers Last 30 min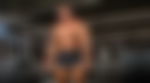 Bodybuilding Phenom Larry Wheels Looks Unrecognizable After Losing 15 Lbs-
Here's How
After this confession he was asked by Bradley Martyn, how it affected his mood, whether he became angry or stressed. To which Wheels said, " Irritable, angry, anxious, night sweats horrible acne you know like I got the most side effects from Tr*n than all of these dr*gs that I just mentioned."
ADVERTISEMENT
Article continues below this ad
Larry Wheels revealed how Tr*n affected him in the worst way
This short video is from a podcast with Bradley Martyn, where Wheels admitted that he has been taking recreational drugs from the age of 16. He has taken PEDs as well but according to him, the most dangerous is Tr*n. Since he decided to quit PEDs he has been getting regular blood tests and heart health checkups so that he can regulate his health. Wheels has confessed that he has a fear of death so he ensures his longevity. 
Providing feedback will help us make your experience better.
Enjoyed Your Read? Let us know how likely you are to recommend EssentiallySports to your friends!
In regards to the recent demise of bodybuilders such as Shawn Rhoden, Rich Piana, and many others, wheels have started doubting the long-term effects of using these compounds. He has always kept people updated about his journey since quitting PEDs and always tries to educate his audience about the harmful effects of steroids.
ADVERTISEMENT
Article continues below this ad
Watch This Story: "It's a Remake of Twins": Viral Image of Former President George Bush and Arnold Schwarzenegger in the Most Unexpected Place Leaves Fans in Frenzy
His realization and advocacy against drugs come from the fact that these have been proven to be deadly for an individual's health.