In the realm of bodybuilding, very few legends have left an indelible mark the way Frank Zane has. A three-time Mr. Olympia. People don't just know Mr. Olympia winner, Zane, for his symmetrical physique and chiseled features; they also recognize him for his holistic approach to health and fitness.
America's Favorite Video Today
Frank Zane, at the age of 81 never stays back to share his secrets to the bodybuilding community and his fans and followers. However, his recent revelation on Instagram about his age-defying regimen is something that caught the world by surprise.
Frank Zane: The power of mantras in daily life
ADVERTISEMENT
Article continues below this ad
In the Instagram post, Zane revealed, "I meditate every day and I say a mantra. A mantra is like a power phrase that I repeat thousands of times every day." The concept of meditation and repeating mantras isn't new. Philosophers, spiritual leaders, and health practitioners have, for centuries, talked about the power of silent introspection and mantra repetition.
However, hearing it from a bodybuilding icon brings a refreshing dimension to it. Many might wonder, what's the connection between a robust physical state and a mantra? Well, the bridge between the two is the 'mind.'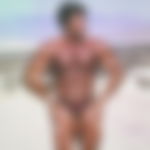 Scientist Among Bodybuilders, 81 YO Frank Zane Explains Why "Mirrors" Aren't the
True Representation of Physique: "It's a Distortion"
While workouts and nutrition majorly cater to the physical body, mental health is often overlooked. And that's where Frank's routine stands out. "When I'm walking, I say one verse of it with every step," he elaborates. This repetition, this rhythm of mantra with each step, forms the foundation of a deeper connection between his physical and mental well-being.
The ultimate state of emptiness in bodybuilding
ADVERTISEMENT
Article continues below this ad
However, Zane's mantra practice is not just about concentration. It's about achieving a pristine state of emptiness. After diligently repeating his mantra, he reaches a point where "it just disappears, and I'm left with nothing, just emptiness, which is the ultimate state." This state of nothingness, often revered in spiritual traditions, is believed to bring deep relaxation, healing, and a sense of oneness with the universe.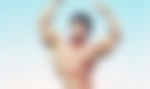 Could this be the secret behind Zane's immaculate physique and age-defying fitness at 81? While his intense workout routines and disciplined diet undoubtedly play their parts, this mental discipline adds a unique layer to his regimen.
ADVERTISEMENT
Article continues below this ad
Watch This Story: A quick look at the genesis of the bodybuilder who received the title 'Uncrowned Mr. Olympia'
Frank Zane's fitness journey is a testament to the holistic approach to well-being. In a world obsessed with visible results, Zane's focus on the invisible aspects of health — the mind and spirit — is a timely reminder for all. As he beautifully integrates body, mind, and spirit, one can't help but ponder: maybe the age-old adage of 'mind over matter' isn't just a phrase. For legends like Zane, it's a way of life.
Providing feedback will help us make your experience better.
Enjoyed Your Read? Let us know how likely you are to recommend EssentiallySports to your friends!