In a most interesting turn of events, the reigning champion in the classic physique division Chris Bumstead, and his German rival, recently embarked on an intriguing collaboration a couple of days ahead of 2023 Mr. Olympia. The interaction between these two prominent athletes has sparked interest and discussion among the sports community.
America's Favorite Video Today
On 29th October, Bumstead uploaded a video on his YouTube channel titled, "Arm workout w. URS | 1 week out." The competitors engaged in an acute arm workout regimen. Bumstead has been updating about his prep regularly and he collaborated with many other bodybuilders during this time. However, his alliance with Kalecinski fascinated many individuals.
Chris Bumstead and Urs Kalecinski discusses water retention
ADVERTISEMENT
Article continues below this ad
While working out, they have exchanged many insights about their experiences in life and the competitive sphere. They also discussed water retention and weight fluctuations throughout their careers.
While discussing this topic, Kalecinski opines on 4x Mr. Olympia Classic Physique, like most athletes, he too might have experienced greater water retention when he was younger. Cbum, however, shared insight into his journey, revealing, "I've never really been over 265 in my I've been 270 once in my life, but my weight cap was always 240 so if I ever got to 265 I stopped trying to grow." The king of Aesthetics confessed that he made a conscious effort to avoid surpassing the verge of focusing on muscle growth.
In response to that, the 25-year-old IFBB Pro expressed, "Yeah no it's it's just water in me I mean I'm holding so much water and the older I get every year it's getting less and less also the rebounds." Kalecinski explained that as he's getting older, he didn't hold on to as much water in his body as was the case earlier. Water retention is important in bodybuilding because it affects athletes in their appearance on stage during competitions. The duo also talked about their food habits after competing.
ADVERTISEMENT
Article continues below this ad
The rivals shared their diets too
In addition, Bumstead didn't miss a second and asked him, "you eat like sh*t after the show?" Urs Kalecinski clarified Cbum's doubt by saying, "no not at all really back in the days of course in my first competition I destroyed everything but I went up 20 lbs, but in 3 days yeah but then after like a few competitions I never like eat super much a lot of crab food." He emphasized that his approach has evolved over the years, and now he no longer takes high-carb food.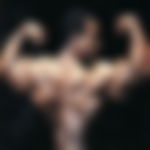 "Caucasian Guys and Middle Easterns Have Way Better Dryness Than the Brothers
Do": Ahead of Mr. Olympia, 'The Sultan of Symmetry' Explains How Skin
Pigmentation Affects Bodybuilders
ADVERTISEMENT
Article continues below this ad
The conversation took an interesting turn when Bumstead asked him about the extent of water retention he experienced. To which Kalecinski replied, "I put on so much water and then from from one to the other competition it stopped it getting less and less now after the Arnold's I hadn't like a rebound a big rebound." Despite being the rivals on the stage, the duo shared a delightful workout routine together. What's your opinion on their insightful video? Tell us in the comments below.
WATCH THIS STORY: Former Bodybuilder Bob Chik Writes Off Brazilian Competitor for His 'Disproportionate Physique'
Providing feedback will help us make your experience better.
Enjoyed Your Read? Let us know how likely you are to recommend EssentiallySports to your friends!