As the Mr. Olympia 2023 approaches, the Bodybuilding world is looking forward to seeing who will lift the Sandow trophy in all the divisions at the marquee event. On the other side, this year, an English bodybuilder garnered the appreciation of fans with his performances building up to the Mr. Olympia. He even ended up defeating Regan Grimes at the 2023 Flex Weekend Pro, earning him his qualification to the Olympia.
America's Favorite Video Today
Banking on this track record, many fans thought he would do well and be in the top 10 at the Mr. Olympia competition. However, springing a surprise on the community, he announced that he would not be a part of the 2023 Mr. Olympia. Recently, a YouTube channel posted a video of De Asha working out and this gained a lot of attention from fans.
Nathan De Asha's viral workout video
ADVERTISEMENT
Article continues below this ad
A YouTube channel called @brockfit__ recently posted a video of Nathan De Asha working out. The caption said, "Shoulders Are Bigger Than His Head" The voiceover of the video further mentioned, "When your shoulders are that big they are quite literally bigger than your head. This is insane. This guy's shoulders and back are super developed."
Venturing into De Asha's physique further, the video explained how the notion that he skipped leg day was incorrect. According to the video, De Asha's shoulders are also bigger than his head. It further added, "A super developed back as well."
Despite all the effort that has been put in to better his physique, Nathan De Asha lost out on his opportunity on the Olympia stage due to visa issues. However, the video showcasing him saw a barrage of comments from the bodybuilding community.
ADVERTISEMENT
Article continues below this ad
Nathan De Asha gets a double dose of praise and criticism
Some fans praised the Englishman's physique, with one user saying, "Bro have demon back," while another humorously suggested, "Backman over here need to be fightin crime with his comic book built a*s." However, the comments weren't all positive, as some questioned the authenticity of his gains, with one user saying, "He was born gifted with needles." Adding to the same thought another viewer wrote, "If this doesn't scream steroids idk what does."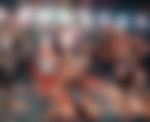 From Iranian Bodybuilders to an English Champ, Here's How Visa Issues Have
Plagued Foreign Bodybuilders for Ages
ADVERTISEMENT
Article continues below this ad
The criticism didn't stop there. Some viewers pointed out what they saw as a lack of balance in De Asha's physique, stating, "Upper body is still out of proportion with legs tho" On a lighter note, one commenter said, "On the bright side, at least he'll always have plenty of room in his shorts." Even as the fitness world appreciates his physique, looks like Nathan De Asha's absence will also be a major blow for Mr. Olympia. What do you think of bodybuilders missing out on competitions due to visa issues? Let us know in the comments.
Watch this Story: Goat Ronnie Coleman poses a rhetorical question to bodybuilding fans ahead of Mr Olympia 2023
Providing feedback will help us make your experience better.
Enjoyed Your Read? Let us know how likely you are to recommend EssentiallySports to your friends!