Using drugs to build muscles quickly has become a big problem in the world of fitness and bodybuilding. Many newcomers want huge muscles fast, not realizing the harm it can cause in the long run. This isn't just for competitors; fitness influencers also looking out for shortcuts to get a bulky body. Evidently, former bodybuilders who once used these drugs now advocate lesser use. Lee Priest McCutcheon admitted to using them when he was young and was competing.
America's Favorite Video Today
A while back, the Australian bodybuilder openly defended Sam Sulek's controversial choices through his social media post. The question arises here, whether Priest's recent disclosure on the Abadia media podcast will affect his support for Sulek.
"People made fun of me": Lee Priest
ADVERTISEMENT
Article continues below this ad
In the recent appearance on the podcast along with IFBB pro coach Milos Sarcev, Fouad Abiad, and Ben Chow, the 51-year-old revealed, "Well, I took steroids at 19, you know. " Before that, from the age of 13 to 19, he competed with his natural physique.
"I was 19 the first half of the year I was still natural when you see me later on in the year you can see the 20 pounds difference I put on from and all I did was take Deca and people made fun of me," said the pro bodybuilder. He gained around 20 pounds and the transformation was quite significant. He used steroids called Deca.
174.4k readers Last 30 min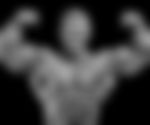 "What Superior Genetics Look Like": Bodybuilding Blonde Myth's Super Shredded
Form at 12 Leaves Fitness World Wide-Eyed
ADVERTISEMENT
Article continues below this ad
He went on to describe the drug he used for eight weeks at a dose of 200 milligrams per week. He did this when he was competing in the lightweight category and needed his body weight to be below 158 pounds. So, when he decided to start using the gear, he maintained his weight.
To compete in pro bodybuilding, he used steroids
Providing feedback will help us make your experience better.
Enjoyed Your Read? Let us know how likely you are to recommend EssentiallySports to your friends!
He emphasized that he was competing with gigantic bodybuilders, so he began to endeavor a physique that was required in the competitive field. However, "I'd wondered I've gone as far as I could go and one where I could win into amateurs in my country I was going to the next level and they're like well you've got good genetics why'd you take them I said because now that I'm going pro I'm competing with other guys who have great genetics and air on them so for me to keep up with them," mentioned the bodybuilding giant.
ADVERTISEMENT
Article continues below this ad
The present-day bodybuilding community has adopted a more transparent approach to their use of PEDs, unlike in the past, when they would suppress it and endeavor to convince people that their muscular build was solely due to their rigorous workouts and nutritional discipline. Now the former bodybuilders admit that they have used it when needed. Do you think using steroids in bodybuilding is a necessity? Share your opinions in the comments below.
WATCH THIS STORY: Receiving Flak for dirty Bulk, 240 Lbs 21 YO Sam Sulek Pounces Back at Haters