7-time Mr. Olympia, Arnold Schwarzenegger, was assured by many that he would never make it into the American film industry. The bodybuilding prodigy from Austria did not know English when he came to the new country, but he was determined to learn. He beat all odds and climbed the charts more than once. His most successful movie to date is Terminator, among other famous blockbusters. Arnold's thick Austrian accent was what got him the role of Terminator because James Cameron felt it was perfect for the role of the cyborg. However, the Austrian Oak had also blamed Stallone, his rival and friend, for not being able to lose the thick accent.
America's Favorite Video Today
In a recent appearance on Jimmy Kimmel's talk show, Arnie dropped another name who could not make the icon lose his accent. The humorous bodybuilder made everyone laugh with the story.
Arnold blames the accent coach for not being able to deal with his Austrian accent
ADVERTISEMENT
Article continues below this ad
During his recent appearance at the Jimmy Kimmel Show for his book launch, the duo spoke about Arnie's time as the Governor of California, his acting stint, and bodybuilding. While talking about his acting career, Kimmel could not help but ask about his accent.
He asked, "At one time you took accent removal lessons, is it true?" Arnold replied with an affirmative and hilariously said, "Yeah! I should get my money back for that one." The audience roared with laughter at his remark. He had this verdict because he claimed that the heavy Austrian accent in his English tongue was still present even after all these years. The FUBAR actor continued, "It was this guy, Robert Easton. Robert Easton is like the speech doctor. He was kind of like teaching the most famous actors in history, you know, how to create accents." However, the accent doctor could not take Austria out of Arnold. He said, "But I don't think he worked on someone to get rid of an accent."
125.6k readers Last 30 min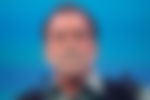 "Felt Like I Was Damaged": 76-Year-Old Arnold Schwarzenegger Painfully Recalls
His First Face-Off With Aging After Being Hailed as Epitome of Human Physique
for Years
Arnie might have gone away from his home country, but his home country never left him. The former Mr. Universe had also once blamed Sly for his thick accent in a previous episode of Jimmy Kimmel's talk show.
Arnie accuses Sly of not losing his Austrian accent
ADVERTISEMENT
Article continues below this ad
In a previous episode, Kimmel had asked, "How is it possible that your accent has not subsided even to the slightest degree?" Arnie gave an unexpected response to the most anticipated question. He said, "I think it has to do that I'm hanging out with Sly every so often."
Providing feedback will help us make your experience better.
Enjoyed Your Read? Let us know how likely you are to recommend EssentiallySports to your friends!
The Austrian Oak's response was contradictory to the belief that Sylvester Stallone and he had a rivalry. Their competitiveness was neck to neck as Arnie said, "It was all about who is making bigger movies, who has more definition in their muscles, who has more box office success, who kills more people (pauses) creatively, who has bigger knives, who has bigger guns."
ADVERTISEMENT
Article continues below this ad
Watch This Story: Mr. Olympia Legends Arnold Schwarzenegger vs. Ronnie Coleman Body Comparision
The bodybuilder who made Terminator's "i'll be back" iconic believed that his fans loved his English accent. The hindrance turned out to be a boon in disguise for him that distinguished him from his peers. What do you think about his accent? Tell us in the comments below.