The human body goes through countless changes as we age. The tiring process of aging demands several changes in lifestyle, diet, training, etc as well. While this can be challenging and saddening initially, it is in the best interest of a person to listen to their body. Even seven-time Mr. Olympia Arnold Schwarzenegger had to give up in front of the mighty time. Although he does maintain an active lifestyle, a strict diet, and trains daily, he still had to make a few changes in his nutrition to age better.
America's Favorite Video Today
The bodybuilding veteran has a genetic heart condition due to which he had to undergo surgery a while back. These multiple surgeries make it all the more important for Schwarzenegger to take care of his heart health in order to achieve longevity. Therefore, he decided to cut down and meat and opt for veganism. However, there is a catch. Let's take a look at what it is.
Arnold Schwarzenegger discloses his approach towards veganism
ADVERTISEMENT
Article continues below this ad
During his time at the 'WTF with Marc Maron Podcast,' Schwarzenegger and the host Marc Maron discussed many topics. Amidst this, he was asked about his take on veganism. He revealed that even though follows veganism on most days, there are some occasions when he enjoys a piece of steak too. Earlier as well, Schwarzenegger admitted that he loves having meat while watching UFC fights.
He revealed while talking to Maron that he has reduced his meat intake by approximately 70 percent. "I never was a vegan, I was…part vegan…What it means is that I reduced my meat intake by 70 percent." Adding to this, he explained, "Meaning that I have maybe once-a-week steak or a schnitzel or something like that. But it's throughout the week, I eat mostly vegetables."
Watch This Story: From Ronnie Coleman to Jay Cutler: Bodybuilding Legends Show Up at Arnold Classic 2022 in Absence of Arnold Schwarzenegger
But who motivated Schwarzenegger to take up veganism and what are its benefits? Let's take a look.
ADVERTISEMENT
Article continues below this ad
Schwarzenegger gives insights into the pros of being a vegan
Hollywood sensation Arnold Schwarzenegger has worked with many great filmmakers and actors. One of them was James Cameron. 'The Austrian Oak' revealed that Cameron was the one who suggested Schwarzenegger to become a vegan. He also explained the benefits of being a vegan. 
ADVERTISEMENT
Article continues below this ad
Schwarzenegger said, "Jim Cameron…so he and I talked about, and he just felt very strongly that it has two great advantages when you eat less meat." Adding to this, pointed out, "It is that it is healthier for your body, for your heart, and everything, less inflammation in the body. You don't have to do the stupid plunge pools and cold pools." Another pro that Arnold revealed was that it helps to protect the environment as "28 percent of the pollution comes from raising livestock." What are your views on this? Let us know in the comments.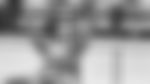 Fumed by His Flexing in Front of Mirror All the Time, Arnold Schwarzenegger's
Father Gave Him an Alternate Solution to Building Muscles: "Woman Is 80-Yo, She
Can't Do It Herself"
Providing feedback will help us make your experience better.
Enjoyed Your Read? Let us know how likely you are to recommend EssentiallySports to your friends!