The world of bodybuilding has been going through a lot many changes with the advent of several performance-enhancing drugs. They help in building an unnaturally aesthetic physique with extraordinary muscular features, by boosting the level of testosterone in the body and causing easy growth.
America's Favorite Video Today
Despite the fact that an induced physique might look aesthetically pleasing, natural bodies have their own advantages, but often seem to get criticism from an amateur eye. Similar was the case with a naturally jacked bodybuilder.

A fourteen-year-old kid criticized a natural athlete
ADVERTISEMENT
Article continues below this ad
A bodybuilding fan page recently took to their official YouTube channel, @Arcdelio, and shared a concern, where a ridiculously jacked athlete, who has managed to craft an aesthetic physique, without injecting any external PEDs, was made fun of by a fourteen-year-old kid.
In the video, they demonstrated how the kid, who barely has any knowledge of the sport, mocked the bodybuilder and called him out for having an L-shaped physique. Taking to this, the creator stated that although he might not be any Ronnie Coleman, he has still managed to craft an amazing physique.
Watch This Story: Legend Ronnie Coleman Couldn't Bear to Watch a Ridiculous Weightlifting Attempt that Was Bound to Fail
ADVERTISEMENT
Article continues below this ad
He even goes on talking about how people seem to be attracted only to massively huge bodies and do not actually look through the amount of hard work that is being put in, in order to make your physique aesthetic naturally. Well, looks like he was partially wrong about the last part since most of the fitness community came in to rescue the athlete.
The bodybuilding community bashes the fourteen-year-old kid
People on the Internet after watching the video, came together and supported the naturally built athlete with comments of motivation like, "I can't believe some people find a bloated steroid stomach more aesthetically pleasing than a well-trained natural physique" and "Once again, I am just flabbergasted by the fact that people think that this physique is bad. There was a video on Jack Hancock's channel where someone said "All that weight lost for a below-average physique". Either it's trolling season all over again or social media is getting worse and worse. A nice, natural, achievable physique would be a godsend for me right now. (Or just a lot of work, which I'll do so.)"
ADVERTISEMENT
Article continues below this ad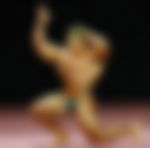 53-YO Gentle Giant Bodybuilder's Brutal Workout From His Prime Reveals a
Heartwarming Message to the Sport: "Do It From My Heart"
A follower, taking to his perfectly built physique, even commented, "Dude that's literally my dream physique how can anyone say that's bad". While another 14 YO, adversely stated, "I'm 14 and think his physique is amazing". A follower, trying to boost the confidence of the natty athlete, simply wrote, "That guy is a beast and natty idk how u can hate". What are your thoughts about the incident? Let us know in the comments section below!
Providing feedback will help us make your experience better.
Enjoyed Your Read? Let us know how likely you are to recommend EssentiallySports to your friends!