In the realm of professional bodybuilding, grit and perseverance reign supreme. Yet, recent speculations surrounding 4-time Mr. Olympia winner Chris Bumstead, a titan in modern bodybuilding, have left many grappling with the possibility of his impending exit from the sport.
America's Favorite Video Today
The fuel to this speculative fire was added by IFBB Coach Greg Doucette, in a recent Instagram video. Bearing a headline-worthy caption, "Is Chris Bumstead retiring!?" Doucette's revelation has set the bodybuilding world abuzz, and for good reason.
Unpacking Doucette's Revelation about Chris Bumstead
ADVERTISEMENT
Article continues below this ad
In his video, Doucette alludes to a somewhat cryptic Instagram post by Bumstead. CBum's post was captioned, "Sometimes it's easier to stay stuck in the things making us miserable because they're comfortably familiar… quitting is the courageous decision to step into the unknown." This post, while not an explicit declaration, hinted at the emotional and mental strains that could be pushing the champion towards considering retirement.
However, Bumstead's influence in the bodybuilding realm extends far beyond competitions and accolades. He is a beacon of excellence, defining what it means to achieve peak athletic and aesthetic performance. As Doucette also said in the video, "why you quitting Chris? We wanted you to win one more time". This indicated that not only his fans, but bodybuilders also wanted Bumstead to continue. The very idea of such a prominent figure contemplating retirement is both startling and a reminder of the sport's demanding nature.
But behind the chiseled muscles and glittering trophies lies a stark reality. The tremendous physical and emotional toll that bodybuilding demands. Doucette's assertion not only shines a light on Bumstead's potential decision but underscores the challenges every athlete faces in a sport about pushing limits.
ADVERTISEMENT
Article continues below this ad
Fans ponder over CBum's retirement chances
Bumstead's potential retirement hasn't just caught the attention of fellow athletes and coaches; fans have been vocal about their feelings. One remarked, "he can't push forever tho luckily he's not trying to put on more muscle because of weight restrictions." Another was more certain about Bumstead's future, asserting, "If he wins he's going to retire. Bet." The overarching sentiment, however, is a mix of admiration and hope. Comments like "Just one more time, and let the man be at peace" and "He gave it all. Time to relax after this year" reflect the deep respect fans hold for Bumstead. Yet, there's also a yearning for him to achieve even more, as a fan wished, "Chris shouldn't retire until he wins 9 mrO."
Providing feedback will help us make your experience better.
Enjoyed Your Read? Let us know how likely you are to recommend EssentiallySports to your friends!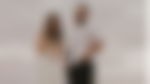 Bodybuilding Beast Chris Bumstead Is Engaged to Former IFBB Bikini Competitor-
Here's Everything You Need to Know
ADVERTISEMENT
Article continues below this ad
In a world that celebrates physical prowess, the mere speculation of Chris Bumstead's retirement sends shockwaves through the bodybuilding community. While the future remains uncertain, Doucette's revelations and fan reactions underscore the complex interplay between an athlete's career longevity and their physical and emotional well-being. Time will tell what Bumstead ultimately chooses.
Watch this story: A journey to millions: Here's how Chris Bumstead made millions after winning Mr. Olympia in 2019