Arnold Schwarzenegger thrived on competition. In his bodybuilding days, Arnie competed against elite athletes like Sergio Oliva and Lou Ferrigno. The zeal to outperform them made Schwarzenegger train intensely at the gym. In the end, he came out victorious as 7x Mr. Olympia. But in his film career, The Terminator icon mastered his art thanks to the rivalry with Sylvester Stallone. 
America's Favorite Video Today
The Austrian Oak considered cinema as a serious career after retiring from the bodybuilding sport in 1975. Sylvester Stallone recorded a blockbuster in 1976 with his boxing film Rocky, while Schwarzenegger became a sensation in America with the bodybuilding documentary Pumping Iron, released in 1977. But the 1980s witnessed one of the famous rivalries between Hollywood's iconic action heroes, Arnold Schwarzenegger and Sylvester Stallone. 
Arnold Schwarzenegger and Sylvester Stallone -The Hollywood rivalry
ADVERTISEMENT
Article continues below this ad
When Schwarzenegger first tried to get acting jobs in Hollywood, he faced rejection. They said his strong Austrian accent and his bodybuilder look weren't right for the movies. But in 1982, Arnie surprised the audiences with his charisma and dangerous stunts in the Conan the Barbarian. Hollywood is now intrigued with the action genre, and Arnie's movies fueled their curiosity.
But the only opponent for Schwarzenegger in Hollywood in the 1980s was Sylvester Stallone. In 1982, Stallone shined as the action epitome in First Blood, which became a cult classic and kick-started the iconic Sly's series, Rambo. So, Schwarzenegger had a competitor and an arch-rival in Hollywood – Sylvester Stallone. But how did rivalry with the Rocky Balboa catapulted Schwarzenegger's success?
The Austrian Oak needed an enemy
As Schwarzenegger always wanted to prove himself as the best in his field, Stallone's action stunts and blockbuster hits in Hollywood fanned the burning desire of Arnie to be "Number One." The action heroes outperformed each other in every movie. The deadly stunts, the massacre of villains, and the high-intense sequences became a norm for Schwarzenegger and Stallone's movies in the 1980s. Audiences were amazed by the last scenes in the movies, and the box office showed big successes for both Arnie and Sly.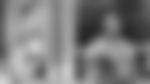 The Governator revealed the fierce battle between him and Sly in his Netflix docuseries: "Arnold." "I always need an enemy. Sly was ahead of me in the '80s so it was for me to catch up, Every time he came out with a movie like 'Rambo II,' I had to now figure out a way of outdoing that," Schwarzenegger said in the Actor episode of the documentary. So, it was Sylvester Stallone's movies that kept the fire to seek excellence burning in Arnold Schwarzenegger.
The Governator's passion for outperforming Sylvester Stallone in the 1980s
Recounting the rivalry, Stallone said, "We became incredibly competitive, like Ali and Frazier or great warriors that are traveling the same course. There was only room for one of us." The 76-year-old accepted the truth and confessed, "We were competing about everything. The body was ripped and oiled up. Who is more vicious? Who is more tough? Who uses bigger knives? Who uses bigger guns?"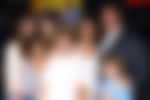 Happily Dating 29 Years Younger Girlfriend, Arnold Schwarzenegger Opens up About
the Bonding With Maria Shriver and Family: "Have a Great Relationship With My
Ex-wife"
The high-voltage stunts in movies also significantly became intense because of Sly and Arnie's rivalry. Spilling beans on Schwarzenegger's competing mentality, Sly said, "And he goes, "Well, if Stallone kills 15, I'm gonna kill 30." The action legends of Hollywood reached a phase in their on-screen rivalry, where they started using canons for scenes to establish superiority in the action genre. "Sly and I were at war," declared Schwarzenegger. But how did competing with the Rambo icon help Arnie in his Hollywood career?
Arnold Schwarzenegger's Hollywood career is an outcome of rivalry with Sly
Schwarzenegger's strong desire to be the best and his competitive spirit, like Stallone, pushed him to pick action-packed roles, do dangerous stunts, and always try to get better. His movies in the 1980s went beyond what people could imagine, and Arnie became the big action star in Hollywood during that time. Movies like The Terminator, Commando, Raw Deal, Predator, Running Man, and Red Heat were all super popular action films.
ADVERTISEMENT
Article continues below this ad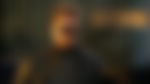 "Without Stallone, I may be wouldn't have been as motivated in the 80s to do the kind of movies that I did and to work as hard as I did," Schwarzenegger revealed in his documentary. The 76-year-old hence refuses to agree that he is a self-made man, and in his latest self-help book, Be Useful: Seven Tools for Life, Arnie credited Stallone for his Hollywood success.
"In my movie career, Sylvester Stallone inspired me with his unbelievable talent and became the rival I needed to fuel my drive for my rise in Hollywood, and then he became a dear friend whom I can call about anything," Schwarzenegger wrote in the endnote. 
ADVERTISEMENT
Article continues below this ad
While the tabloids flourished on Sly-Arnie's rivalry in the 1980s, the action superstars wrote their success stories driven by their competitive spirit. But in the last decade of the 20th century, the world witnessed Schwarzenegger and Stallone turn into great friends and business partners. The duo even shared the silver screen for The Expendables franchise. Don't you think such kind of motivation is needed in everyone's life? Let us know in the comments below.
Watch This Story: After the Huge Success of His Terminator, Arnold Schwarzenegger Changed a Naming Tradition in Holl
Providing feedback will help us make your experience better.
Enjoyed Your Read? Let us know how likely you are to recommend EssentiallySports to your friends!