In an age where athletes are looking for new challenges and setting higher bars for themselves, the fitness and bodybuilding community was taken by surprise when Iain Valliere, the brother-in-law of celebrated bodybuilder Chris Bumstead, announced his new athletic venture: transitioning from a pro bodybuilder to a sprinter.
America's Favorite Video Today
In a recent video shared on his YouTube channel titled "From Bodybuilder to Sprinter – Ep. 1," Valliere, amidst the bustling energy of Revive Gym, candidly discussed this audacious decision. Firstly, the video kick starts with a charged-up Valliere. Then, he moves on to greeting his followers, and finally, he introduces Justin, a professional from Arizona, who is likely skilled in sprint training.
The monumental shift from bodybuilding to sprinting
ADVERTISEMENT
Article continues below this ad
This shift is monumental. Bodybuilding and sprinting, though both under the broad umbrella of fitness, demand different training regimes, discipline, and even dietary approaches. Where bodybuilding focuses on muscle mass, aesthetics, and strength, sprinting emphasizes speed, explosive power, and endurance.
Valliere elaborates on his desire for a fresh challenge and the drive to reinvent himself. There's a sense of longing for novelty in his voice. "This is the beginning  of my journey to become an elite-level sprinter," Valliere announces. Having recently retired from bodybuilding, he is keen to explore a domain that not only helps him downsize but also presents hurdles he's yet to overcome.
241.3k readers Last 30 min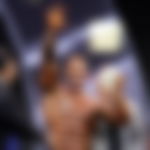 Chris Bumstead Faces Major Disappointment Days After His Unexpected Confession
Gave Bodybuilding World a Mini Heart Attack
Justin's presence is pivotal in this narrative. As Valliere's guide on this journey, he's responsible for ensuring that the bodybuilder-turned-sprinter undertakes this transition safely. Justin optimizes gym workouts and introduces sprint-specific drills to help Valliere change his muscular physique into a body built for speed. However, while Valliere's physical transformation, there are personal insights and emotions from Valliere's past that have shaped this decision.
Valliere's relief and reflections post-retirement
ADVERTISEMENT
Article continues below this ad
Recently, on the GIVR podcast steered by Melissa Valliere, Iain Valliere peeled back the layers on his emotions post-retirement. He painted a vivid picture of the newfound calm he experienced after his bodybuilding days, emphasizing the intense pressures he once felt, especially regarding meals and the meticulous prep for contests. The unshackling from his demanding dietary regime was, for him, a prominent source of this newfound ease.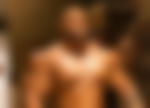 Providing feedback will help us make your experience better.
Enjoyed Your Read? Let us know how likely you are to recommend EssentiallySports to your friends!
Valliere's choice to exit the world of professional bodybuilding wasn't impulsive. It was a contemplation that had brewed over months. Even though he won a place in the 2023 Mr. Olympia because of his win at the Toronto Pro Show, he wasn't interested in competing anymore and started his new journey. Valliere's exit from the limelight was the outcome of profound reflection.
ADVERTISEMENT
Article continues below this ad
Watch This Story: "Y'all Have Been Asking for This": 4x Mr. Olympia Chris Bumstead Introduces an Exciting Pre-Workout Product
Transitioning from one sport to another, as Iain Valliere hangs up his bodybuilding shoes, he steps confidently onto a new path. Being the brother-in-law to the acclaimed Chris Bumstead, he now embarks on a distinct athletic journey. Clearly driven by an insatiable thirst for challenge and a spirit of reinvention, Valliere's forthcoming chapter seems poised to mirror the excitement of his bodybuilding days. Consequently, the fitness realm watches with bated breath. So, what's your take on this? Do you believe he'll excel in sprinting? Share your insights in the comments.