In the world of bodybuilding, bodybuilders always influence and inspire others who, in turn, get intrigued to start working hard for this sport. This continuous process has brought many legendary bodybuilding stars to the field. When these bodybuilders, famous or not, encounter such inspiration, they never hesitate to voice their opinions. Do you know one bodybuilder from the 60s had extremely impressed the three-time Mr. Olympia, Frank Zane? Let us discover what Zane has to say about him.
America's Favorite Video Today
Although The God of Aesthetic is known for his mastery of symmetrical physique, he is also known for his honest and straightforward opinions. After he announced the potential in Mike O'Hearn, his latest interview with him provided him with even more information.

Bodybuilder with the perfect cuts, according to Frank Zane
ADVERTISEMENT
Article continues below this ad
In his recent YouTube video, Mike O'Hearn featured Frank Zane and titled the video: "Frank Zane "Mike O'Hearn Could Compete At The Olympia". He begins the video by discussing a really interesting topic where Zane reveals how, in his early career, he had been influenced by former Mr. America, who had defeated Sergio. Zane confessed, "I remember him. Guy was the first guy I saw that had lines right across the cuts, right across his back striations".
Furthermore, Zane also stated that Bob Gajda, who won his Mr. America title in 1966, had not been a really big guy. However, across all odds, he had been very good at what he was doing. Zane emphasizes that Gajda had been a smart guy as well.
169.7k readers Last 30 min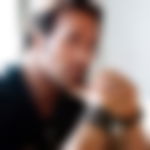 Despite Being Misunderstood, 54 YO Mike O'Hearn Opens Up on Embracing His
Haters: "That Hate Doesn't Get Nowhere"
Frank Zane always preaches the necessity to do what one loves, instead of forcing their way into any professions.
ADVERTISEMENT
Article continues below this ad
Frank Zane's ideal way to approach
Through his Instagram, Zane always tries to spread fitness guidance to aspiring bodybuilders. Every once in a while, he touches upon topics and facts which are not typically discussed. Recently, he deliberately asked his audience to understand how one needs to choose their profession and set their goals after loving what they are doing. He directed that one needs to find something that they are good at before planning to master something. He stated, "I think the goal in life is to find something you like that you're good at and then to perfect it. That's what I've done."
Providing feedback will help us make your experience better.
Enjoyed Your Read? Let us know how likely you are to recommend EssentiallySports to your friends!

ADVERTISEMENT
Article continues below this ad
Frank Zane has always promoted the necessity of being good at what one is doing. He also stood against bulking up too much. Thus, adhering to his philosophy, Zane's idealization of Bob Gajda is not extraordinary. What do you think Zane had that other peers from his time lacked? Let us know your views in the comments below.
Watch This Story: Years After Career-Ending Injury, Bodybuilding Veteran Recalls a Close Member Responsible for 'Any Niggling Injuries'