The sport of bodybuilding is not for the faint-hearted. The path of a bodybuilder is filled with countless challenges, be it related to extreme dieting, intense workouts, painful injuries, or massive mood swings during the peak week. Many bodybuilding veterans like Chris Bumstead have previously shared how the sport requires you to get rid of your social life and can be mentally exhausting. 
America's Favorite Video Today
As we slowly approach the Mr. Olympia 2023, athletes are giving their best in order to emerge victorious. Amidst these athletes is also 212 Mr. Olympia champion Derek Lunsford. In his recent Instagram post, he shared an important habit that needs to be mastered in life. According to him, this can bring a lot of difference in one's professional as well as personal life. 
Derek Lunsford's bodybuilding secret
ADVERTISEMENT
Article continues below this ad
After recently switching from the 212 division to the Open Category, Lunsford has already won countless hearts with his performance at the Mr. Olympia 2022. Making his Open bodybuilding debut count, Lunsford got the second position as Hadi Choopan lifted the Sandow Trophy. The 212 champion in his recent Instagram post revealed the secret behind his accomplishments in the caption. Posting a few pictures of himself from a training session, he talked about the importance of enjoying the process despite the struggles. He wrote, "It's not always easy, but it's worth it. Learning to find joy in suffering is easier said than done. Passion and purpose will carry you much further than motivation."
Continuing further, he added, "When you know that the struggles are the opportunities to grow stronger mentally, physically and spiritually… you can have appreciation for the challenging moments. As you start to see these times as opportunities, you can embrace whatever it is you're going through." He continued by explaining the relevance of this outside bodybuilding as well.
151.3k readers Last 30 min
Lunsford's exciting revelation makes sense in real life too
ADVERTISEMENT
Article continues below this ad
Having achieved such fame and accomplishments, Lunsford surely knows what it takes to create a legacy. He has been lifting since his teenage years now and surely believes that the sport has taught him a lot. Having spent time previously as a wrestler and a footballer, Lunsford believes that apart from just physical benefits, bodybuilding helps a lifter both mentally and spiritually as well.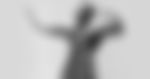 "Hope He's Resting in Peace": Bodybuilding Community Still Grieves as Wife of
"World's Best-Built Man of the Century" Shares an Emotional Message on His Death
Anniversary
Providing feedback will help us make your experience better.
Enjoyed Your Read? Let us know how likely you are to recommend EssentiallySports to your friends!
"This is true beyond bodybuilding… it's part of life. Bodybuilding is an example and an opportunity to shape your mental and spiritual self, at the same time as your physical being," Lunsford concluded. 
ADVERTISEMENT
Article continues below this ad
Watch This Story | Bodybuilding Legend Arnold Schwarzenegger Unveils an Ingenious "4-1-1 Tempo" Method to Overcome Muscle Stagnation
As the bodybuilding world is looking forward to the 2023 Mr. Olympia, Lunsford's recent post sheds light on a crucial habit that shall be instilled in all of us. While the path to success is never easy, it is extremely important for us to enjoy the journey instead of just waiting for the destination. What are your views on this? Let us know in the comments.