Tons of celebrities tap into the fitness industry in order to get the best physique for a challenging movie role like being a superhero in a Marvel movie. From Chris Hemsworth to Chris Pratt, everyone looks out to get the best possible muscular body and portray the powerful superhero from the Avengers. Since celebrities are famous, they also get a free pass into the fitness industry. Fans blindly follow their regime. This is where expert opinion comes in and one of the biggest experts in the fitness industry is Dr. Mike Israetel. He has a Ph.D. in Sports Physiology and is the founder of the Renaissance periodization YouTube channel. 
America's Favorite Video Today
He reviews celebrity workouts very often on his YouTube channel and this time he reviewed the workout of Chris Pratt. Dr. Israetel commented on the best and the worst workouts of Hollywood and evaluated how effective celebrity training is according to the recent fitness signs. Before diving into Pratt's regime he talks about a certain God of Thunder and pretty much drools over him, but who wouldn't?
Mike Israetel gushes over Chris Hemsworth
ADVERTISEMENT
Article continues below this ad
The video starts with Dr. Israetel talking about the celebrity coach Duffy Gaver. He is watching a video where Gaver is talking about the celebrities that he has trained till now. There are a ton of A-list stars in the CrossFit coach and trainer's training list such as Tobey Maguire, Channing Tatum, Brad Pitt, and almost all the cast from Marvel movies.
While Gaver mentioned Chris Hemsworth, Dr Israetel stopped the video and made it clear that he was a little jealous of the celebrity trainer. He was also pretty impressed by the list of celebrities that the trainer has managed to coach in all these years. Dr Israetel spoke about how lucky he was and said, "Chris Hemsworth, oh my lord! This guy is like my god. He just got the dream job. What the fu** am I doing with my life? Sitting in a fu** YouTube Studio damn it!" 
16.6k readers Last 30 min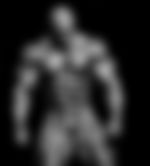 World's Strongest IFBB Pro Was Wasting Time With Heavy Bench Presses Until
Legend Flex Wheeler Helped Him to Build Huge Pecs
He was gushing over all the celebrities while watching the handsome hunks with perfect symmetrical muscles. Honestly, can we blame him? Dr. Israetel did not leave DC superheroes behind. In his previous video he commented about Henry Cavill's workout.
ADVERTISEMENT
Article continues below this ad
Dr Mike Israetel talks about Henry Cavill's workout
Dr Israetel commented on one of the exercises that Cavill was doing under the instructions of strength coach Dave Rienzi. He was performing stiff-legged Romanian deadlifts. The founder of RP hypertrophy approved this exercise but immediately disapproved of the other training when it was time for four upper body exercises.
The Brazilian Jujitsu practitioner was excited about the upper body workouts, and said, "Finally a relevant muscle group." However, the excitement was short-lived. Rienzi made Cavill do an advanced bodybuilding exercise. Dr Israetel questioned, "Everyone gets fancy all the time. Why don't these Hollywood trainers just do f***ing basic exercises?" 
ADVERTISEMENT
Article continues below this ad
Watch This Story |Bodybuilding Brothers Try Their Hands at Dwayne Johnson's Crushing Black Adam Workout
Ultimately, even if the Ph.D. holder drools over handsome celebrities who will become superheroes on screen, he always gives the proper advice about doing effective exercises. Dr. Israetel advises that complicating any exercise is not worth it. Do you agree with him? Tell us in the comments below.
Providing feedback will help us make your experience better.
Enjoyed Your Read? Let us know how likely you are to recommend EssentiallySports to your friends!